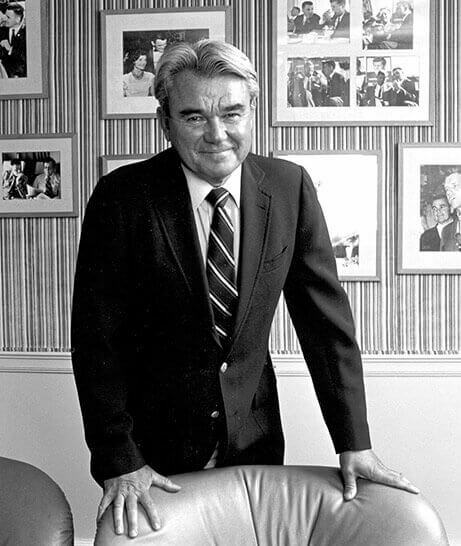 When the late, legendary John F. ("Jack") English founded this law firm in 1960, his vision was to build a law practice staffed by only the most talented and respected attorneys. More than 55 years later, Meyer, Suozzi, English and Klein, P.C., a law firm comprising some of the most celebrated legal professionals and former public servants, is a testament to his foresight and resolve.
Our ranks boast the unparalleled expertise of lawyers whose resumes include New York County Assistant District Attorney, New York Supreme Court Justice, New York Appellate Division Justice, Assistant District Attorneys for Bronx County, Kings County and Nassau County, Nassau County Tax Certiorari Bureau Deputy Chief, New York State Assemblyman, Assistant U.S. Attorney, E.D.N.Y., White House Deputy Chief of Staff, and New York State Deputy Chief of the Labor Bureau. We are proud, too, of our bipartisan culture; our partners have held high positions on both sides of the political aisle.
We have grown exponentially through strategic acquisitions as well as by the achievements of our top attorneys. Their careers illustrate how we earned our well-deserved reputation as a firm with street smarts in the corridors of power. These leaders helped shape the character of our state and our nation, their accomplishments in civic service, from the trenches of local community boards to the farthest reaches of federal government.
We have grown exponentially through strategic acquisitions as well as by the achievements of our top attorneys.

Throughout his career, Jack English was a trusted advisor to presidents, from John F. Kennedy to Jimmy Carter, as well as to United States senators and other prominent politicians. Over the decades, Jack enlisted the best and brightest to his firm. With a keen eye for talent, he invited Bernard S. Meyer, a New York State Supreme Court justice, to join the firm in 1975. Several years later, Judge Meyer was appointed an associate judge of the New York State Court of Appeals. A renowned legal scholar, he returned to the firm in 1987, and worked in the litigation practice until his passing in 2005.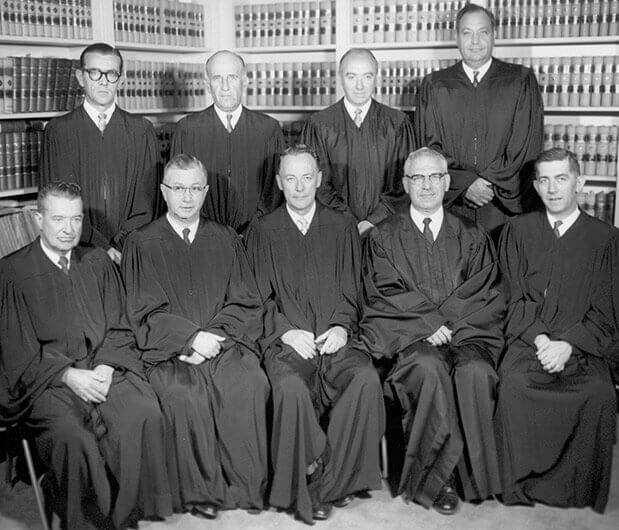 Harold M. Ickes joined us in 1977. A political strategist and United States presidential advisor, his stellar career includes three years as deputy chief of staff under President Bill Clinton.
Decorated World War II hero Joseph A. Suozzi – who began his career as Glen Cove City Court judge at age 28, making him perhaps the youngest sitting judge in the nation – joined us in 1980, after serving as a justice on New York State´s Supreme Court as well as its Appellate Division. He served as a Senior Partner in the firm until his passing in 2016.
Also joining us that year was John V. N. Klein. A two-term Suffolk County executive and director of the Long Island Association for more than two decades, he is a recognized business leader and political commentator. Under his guidance as managing attorney from 1984 to 1996, our firm more than doubled in size.
Basil A. Paterson arrived in 1982, and the firm gained one of the most successful statesmen and attorneys in New York´s minority community. His numerous achievements included serving as New York State senator and secretary of state, New York City deputy mayor and commissioner of the Port Authority of New York and New Jersey. He was an active member of the firm until his passing in 2014.
Lois Carter Schlissel joined our ranks in 1981, eventually becoming managing attorney – the first woman in a major Long Island law firm to achieve that status. Under her direction, our exceptional growth has made Meyer Suozzi one of the most watched firms in the region.
Patricia Galteri joined the firm in 1985 and was elected Managing Attorney in 2017. In addition to maintaining the firm's client-centric approach to the practice of law and keeping the firm's strategic vision on course, she serves as Chair of the Wills, Trusts & Estates Department, as a member of the Management Committee and previously served as the firm's Treasurer.