Aug 31, 2012
Criminal Defense
Employment Law
Equine & Racing Law
Litigation & Dispute Resolution
Media Source: HarnessRacingUpdate.com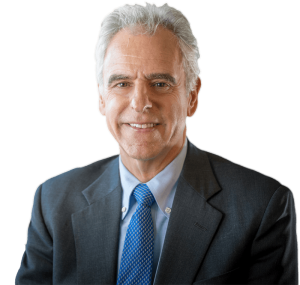 SCHENECTADY, NY-While some have argued that the drugs Lou Pena has been charged with illegally using on his horses were fairly benign, the New York State Racing and Wagering Board does not agree.
Day Two of Pena's hearing included testimony from Dr. George Maylin, who heads the NYSRWB's drug testing program. Maylin ran through the litany of drugs that Pena has been charged with using illegally and said that each one, to varying degrees, would cause a horse to race faster than they would without chemical assistance.
Maylin also touched on what remains one of the mysteries of the Pena case, how he could have 1,700 alleged drug violations but none of the horses involved tested positive? Of the 14 drugs Pena allegedly used in violation of the state's racing rules, some, Maylin said, were undetectable because there is no test for them. He said tests for some of the other drugs were not necessarily effective. Of the drugs that the state does have an effective test for, Maylin testified that 'false negatives' are not, for various reasons, uncommon.
Thus far, Pena's defense team has seemed unconcerned about the fact that the state does not have any positive tests on the horses involved, but still has time to make that issue a part of its case.
In an eight-hour marathon session, Maylin's claims were among only a handful of pertinent developments on a largely uneventful day. If anyone was keeping score yesterday, the battle between the NYSRWB and Pena would have ended in a 0-0 tie.
The day began with NYSRWB investigator Joel Leveson taking the stand. Leveson recorded his conversation when he first confronted Pena with the charges and the transcripts of the proceeding shed some light on Pena's reaction. Pena said to Leveson, 'Not to be an asshole, but are you kidding me?'
Pena has been more stoic during the first two days of testimony. He has watched quietly without revealing much emotion, positive or negative.
Leveson said that he had examined numerous vet records as part of his job and had never seen one that compared to Pena's when it came to the amount of allegedly illegal drugs that had been given
to horses. Some have maintained that, illegal or not, Pena was using medication regimens that are common among trainers.
Pena's lawyer Andrew Turro didn't stray too far from the course he plotted Wednesday, trying to portray the veterinary records being used as evidence as flawed and far from a smoking gun. Throughout the proceedings, Turro has tried to shift the description of the records from 'veterinary records' to 'billing records.'
To bolster his case, he called on, via Skype, Dr. Douglas Kent Wyler, who was presented as an expert of veterinary care records. On the Pena records, Wyler said, 'They are adequate as billing records. They are not adequate as medical records.' Wyler forcefully maintained that the records collected by investigators from Colts Neck Equine Associates fell far short of legal requirements for accurate and credible veterinary records.
It is clear that Turro's case, both at this juncture and during likely rounds in the court system, is going to revolve around whether or not the veterinary records are accurate and should be considered irrefutable evidence that Pena broke rules. It would seem that Pena's vet, Dr. Eric Kates, could answer pertinent questions about what was given to the Pena horses and when, but there is no indication that he will be called on to testify by either side.
Today's session will resume with Maylin on the stand and will include cross examination from Turro.