On September 25, 2019, six Meyer Suozzi attorneys were honored at the Long Island Herald's 2019 Top Lawyers of Long Island Awards Gala held at The Carltun in East Meadow. The award celebrates attorneys who have achieved professional excellence and success in specific areas of legal practice, give back to their communities and are recognized as being the best and brightest legal professionals on Long Island.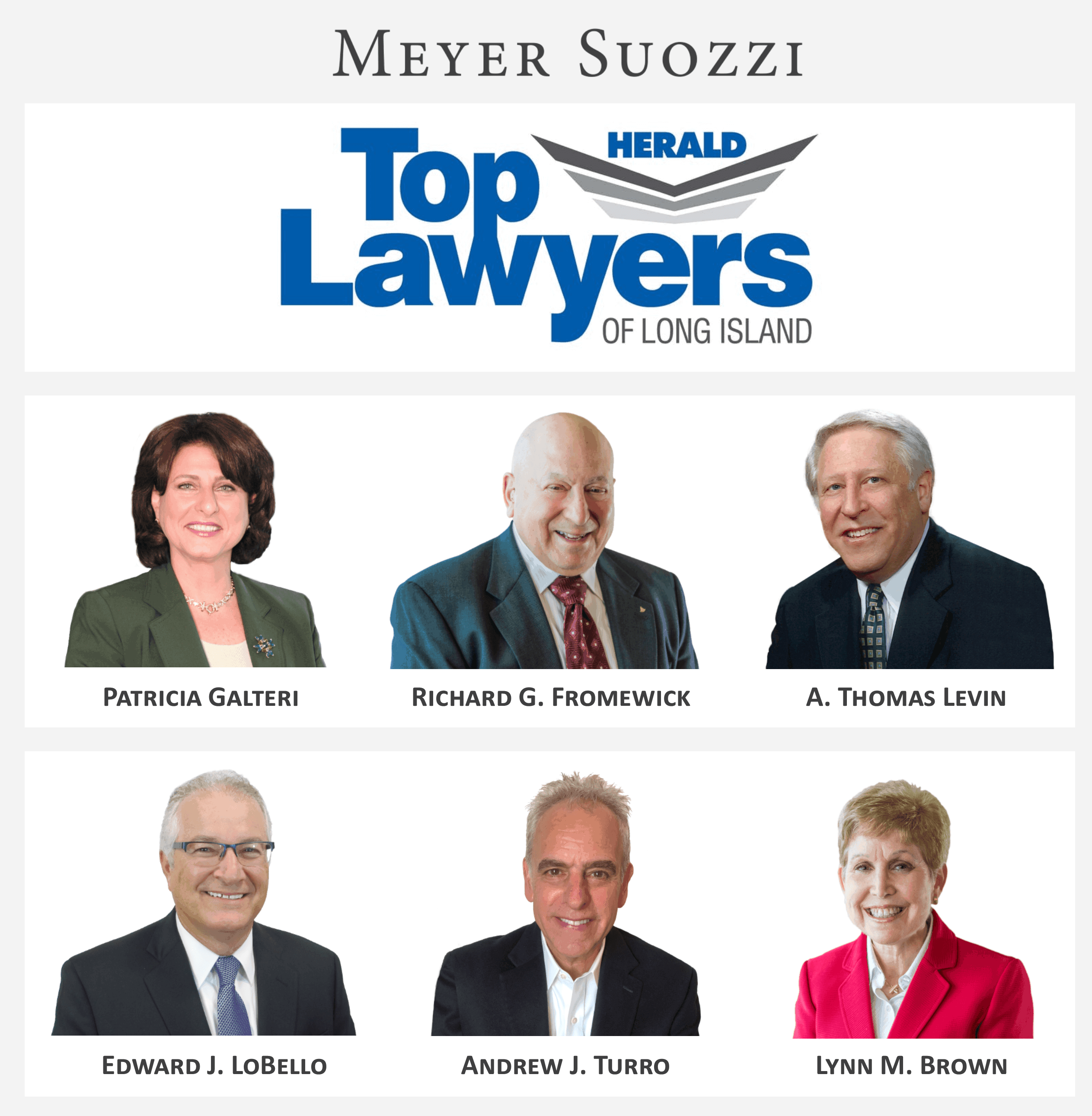 Meyer Suozzi's 2019 Top Lawyers of Long Island Honorees
About Meyer Suozzi
Founded in 1960, Meyer, Suozzi, English & Klein, P.C. is a distinguished provider of legal services, with a reputation for integrity, insight and excellent client service. The firm's attorneys are committed to their clients, community, public affairs, and diversity. With offices in Garden City, New York City and Washington, D.C., the firm provides legal advice in a wide array practice areas.