Jul 24, 2014
Local Government and Land Use
Media Source: The Island Now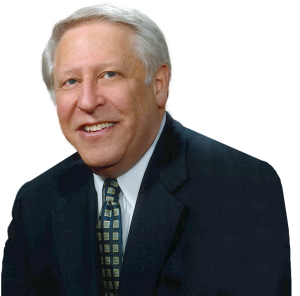 Dog owners who don't scoop up after their pets' could be fined under a revised animal nuisance law in the Village of North Hills.
The Village of North Hills Board of Trustees voted unanimously at a board meeting last Wednesday night to amend the village's animal nuisance law to require dog owners to "promptly remove all feces" left by their pets on "any property" in the village by putting it in a sealed plastic bag.
Under the amended law, residents who fail to promptly pick up after dogs will be fined $50 for the first offense, $100 for a second violation and $200 for a third offense, Village of North Hills Mayor Marvin Natiss said.
Natiss said the law applies to dogs defecating on their owners' property as well as their neighbor's.
"If it's a health hazard on public property, it's a health hazard on any property," he said.
Natiss said the change in the law was not prompted by any particular incident.
"We're only interested in people cleaning up," he said. "It's always an issue when a neighbor doesn't clean up a neighbor's yard."
Dr. Gerard Scharfman, a resident of The Gates development, said residents in his development had considered establishing rules about dog owners cleaning up after their pets. But he questioned the village's capacity to enforce the law.
"Do you intend to have pooper control in the village? Because without that, I can't see how you can enforce the law," Scharfman said.
Natiss responded by holding up his cell phone and suggested residents could catch violators in the act by taking pictures with their mobile phones.
"The concept is to be neighborly. So what will happen is if there are enough complaints in a given community, we may have to send in a poop enforcer from time to time," Natiss said.
"Short of a major amount of poop piling up anywhere, I think this is premature," Scharfman said.
James Goldstein, president of the Acorn Ponds Homeowners Association, asked what the board intended by requiring residents to "promptly" pick up the poop.
"Certainly we'd like to see it picked up as soon as possible," Natiss said.
North Hills Deputy Mayor Dennis Sgambati said prompt removal of animal feces is a health issue.
"We want people to pick up the dog poop so that other animals aren't walking in it and children aren't walking in it," Sgambati said.
After the meeting, Trustee Gail Cohen said most of the village's 20 communities have rules requiring residents to pick up pet feces and some have a schedule of fines in place for violations.
"It's a way of making people aware of what they're expected to do," village attorney A. Thomas Levin said of the amended village law.