Oct 10, 2017
Land Use Law, Environmental Compliance & Government Regulations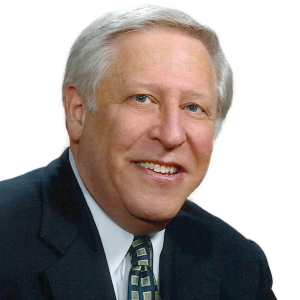 The centuries-old Baxter House was demolished Monday morning, after a fraught and lengthy community effort to preserve the only landmarked property in the Village of Baxter Estates.
The two-story house on East Shore Road came toppling down in the pouring rain, and the loud crunching of wood could be heard from miles away.The home's owner, Sabrina Wu of Queens, watched from the driveway. She declined to comment other than to say she was busy "making arrangements." Village officials said Wu has not yet submitted plans to the village for a structure to replace the home. "It's been a long process and we're hoping that a replica is built," village Trustee Chris Ficalora said. "It's up to Ms. Wu, ultimately." Wu was granted the demolition permit on Sept. 27, though Ficalora said she had not secured required certifications for utility service disconnections from the Port Washington Water District and the Port Washington Water Pollution Control District. Wu's attorney,
A. Thomas Levin
, of Garden City-based Meyer, Suozzi, English & Klein, said that Wu expected that all involved government agencies would cooperate. Ficalora said that the village waived the requirements because Wu was facing unusual hardship. He alleged that the sewer district had insisted Wu pay about $30,000 to have the service line disconnected, with no "rationale why." Sewer district officials could not be reached Monday for comment. Both the sewer and water lines are located under a Nassau County road. Paul Granger, the water district's superintendent, said that the district granted Wu an exception by allowing her to temporarily disconnect at another location along the property line, but that upon rebuilding Wu would inevitably have to get county approval to open the road to reconnect service, a process that can be costly. Community members said they were dismayed that the historic home, which dates to the early 18th century, was razed. Resident Michael Scotto, who lives nearby, said he was shocked to wake up Monday to the sounds of the house crumbling, with no previous notice from the village. "As a resident and someone who cares about history, I think it's a tragedy," Scotto said. "It's part of the village's history; it's part of the nation's history." Others have admonished the village for failing to enforce village laws to safeguard the home. After Wu bought the property for $990,000 in 2003, she illegally subdivided it into three living units, Ficalora said. After the tenants were evicted, the vacant home steadily fell into disrepair. In February, the home caught fire. Wu was issued numerous orders to remedy a list of violations, but they were all either dismissed or withdrawn by village officials, Ficalora said. She has since been issued an Oct. 24 village court appearance ticket for failing to demolish the property by Sept. 25, a date agreed upon with the village. Last week, the village amended its code to require site plan approval prior to any structure's construction or demolition. Wu does not need to comply because her permit was issued weeks prior to the law's approval, Ficalora said.