May 14, 2017
Land Use Law, Environmental Compliance & Government Regulations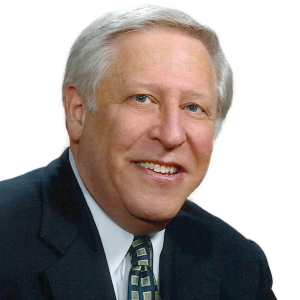 Baxter Estates officials have ordered that the centuries-old Baxter House be demolished because of public health and safety concerns — a decision that comes after years of changing plans for the historic home recently damaged by fire.
The two-story house on East Shore Road dates to the early 18th century and is the North Shore village's only landmarked property.
Village Building Inspector Joseph Saladino determined that the Baxter House was "unsafe and dangerous to the life, health, safety and property" of neighboring residents, according to a letter sent last Wednesday to the homeowner, Sabrina Wu of Queens.
Depending on how quickly a contractor is hired, the house could be razed by the end of the month, Village Trustee Chris Ficalora said Sunday.
Mayor Nora Haagenson said in a Thursday news release that the trustees support Saladino's decision.
Wu has until May 25 to "commence" 16 requirements to secure a demolition permit, including certification for utility service shut-offs, a demolition plan indicating how the site will be protected during and after demolition, proof of payment of all taxes, a Nassau County assessor's form, and a sworn affidavit from the demolition company to be used.
Wu's attorney, A. Thomas Levin of Garden City-based Meyer, Suozzi, English & Klein, said Sunday that Wu has "already begun that process, and will proceed expeditiously to complete it."
The village order follows a demolition application submitted by Wu on April 17 that was returned as incomplete. On April 24, the village Landmarks Preservation Commission concluded that by letting the home fall into disrepair, Wu had violated preservation laws. The commission voted unanimously 4-0 to authorize Saladino to issue a violation.
Saladino issued a demolition order, but no violation of village preservation laws. Ficalora said he didn't know if the violation was "still on the table."
The village is discussing with Wu the possibility of preserving some of the home's architectural elements, such as decorative brackets under the roof and the window shutters, Ficalora said.
Wu has not informed the village of post-demolition plans for the property.
Resident Michael Scotto said it was both "bizarre" and "troubling" that the village is proceeding with demolition without input from the Landmarks Commission or guarantees on what the future will hold.
Village resident Kathy Coley said the community fears the site will be subdivided. "The most I can hope for at this point is that the house will be rebuilt as a replica," Coley added
North Hempstead Town Historian Howard Kroplick said razing Baxter House would amount to losing part of the village's history.
"When you talk about Baxter Estates, this house was Baxter Estates. This is where the village began," Kroplick said. "What's going to be there? A modern house? You lose that linkage to the past."