May 25, 2017
Local Government and Land Use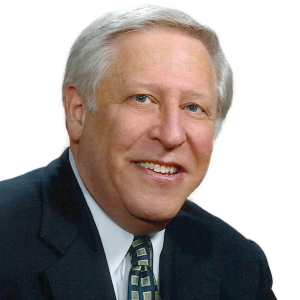 While local lawmakers are working to return the Green Acres Mall to the county tax rolls for the upcoming school year, the mall's ownership is pursuing legal options to do just the opposite, in the wake of the Town of Hempstead Industrial Development Agency's abrupt April 27 decision to revoke the mall's tax breaks due to a lack of job creation just two years after it granted them.
"There is no typical process for this," said Thomas Levin, an attorney who specializes in municipal law and land use. "It is an atypical situation."
IDAs are quasi-governmental agencies that work with business owners or developers to provide financial incentives to enhance local economies. They typically obtain properties in need of development and then lease them back to their owners via payments in lieu of taxes, or PILOTs. With the mall's PILOT revocation, and with a yet-to-be-filed lawsuit against the IDA expected soon from the mall's ownership, the property's tax-paying future is uncertain.
According to Brian Nevin, a spokesman for County Executive Ed Mangano, the county assessor can put the mall back on the tax rolls in future years, but state legislation is needed for it to be done in time for the 2017-18 school tax year. Nevin said that the assessor had not yet received the paperwork for the revoked tax breaks from the Hempstead IDA.
Fred Parola, the IDA's executive director, said he believed the agency's lawyers were on it. "I'm told it's being worked on," he said.
Legislation submitted to state lawmakers by County Legislator William Gaylor (R-Lynbrook) on May 20 specifically aims to return Green Acres to the tax rolls for the 2017-18 school year — effectively returning the mall to its tax-paying obligations before the tax breaks were granted.
County Legislator Carrié Solages (D-Elmont) disputed the idea that state legislation was necessary. "Legislator Gaylor is again trying to slow down the process by going through the state, rather than working directly on this issue to help the taxpayers of the Valley Stream school districts," Solages said.
Gaylor disagreed, saying that the Nassau County attorney advised him to pursue state legislation.
The mall's public relations firm did not respond to a request for comment.
Levin said that in the event that the mall sues the IDA over the revocation, the revocation would likely stand during the litigation.
The IDA and School District 30 are both being audited by the state comptroller because of their handling of the switch to the mall's PILOT arrangement.
According to Levin, every lawsuit has its own timeline, depending on the complexity of the claims, the strategies of the parties and the schedule of the judge, so it is difficult to predict how long the proceeding would last if the mall files a lawsuit.