May 24, 2017
Land Use Law, Environmental Compliance & Government Regulations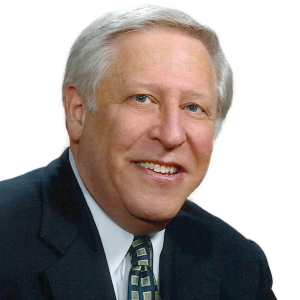 The good news for Shelter Group — a Maryland-based developer in contract to build a Brightview senior assisted-living home at 117 N. Long Beach Road — is that a building moratorium halting the project, put into place on Jan. 3 by the village, has been lifted.
The bad news is that now, after months of studies, the zoning code for that section of Rockville Centre has changed, reducing the maximum height of commercial structures in the area and putting the project in jeopardy, according to an attorney for the developer.
At a board of trustees meeting on May 1, representatives from BFJ Planning — an environmental planning consultancy firm hired by the village to review the commercial zone surrounding the section of North Long Beach Road between Hawthorne Avenue and Seaman Avenue — presented their findings and suggested changes.
They proposed that the maximum height for commercial properties be reduced from 36 feet and three stories to 18 feet and one story, with special permit exceptions made for senior- care housing, reduced from 48 feet to 36 feet. The stated intent of these changes was to "preserve the existing character and scale of the commercial corridor on Long Beach Road," and to protect the single-family homes adjacent to the zone from encroaching development.
Anthony Guardino, an attorney representing Shelter, said that while he appreciated the height allowance exceptions made for senior housing, the development would no longer be economically feasible under the new restrictions.
At issue is the company's stated need for a secure fourth-floor facility to house seniors with dementia. Arguing for and, at times, alongside Shelter Vice President David Holland, Guardino made the case that the facility was mostly harmless. "It is a use, we believe, that is relatively benign," he said, adding that there was a growing need in the area for this kind of development.
Holland then presented statistics supporting Guardino's claim. Drawing numbers from the U.S. Census Bureau and the New York State Department of Health, Holland painted a demographic picture of a region that lags behind others in supplying housing for its senior population. "There is a significant shortfall of services for this community," he said.
Supporting the pair's arguments, Michael Mule, an attorney representing Caddy 100 LLC, the current owner of 117 N. Long Beach Road said that in comparison to similar-sized facilities of this kind, options were limited due to the square footage of the property. He repeated the claim that without a fourth floor, the home would not be profitable. Backing him up, Holland said, "It is not economically feasible to bring to bear assisted living at this site with only three stories."
Residents and officials raised a number of questions about the facility. Resident and Maple Avenue Task Force Vice President Elizabeth Boylan said that in light of her experience caring for her elderly mother, she saw the need for such assisted living facilities.
But reiterating previous statements she had made to the Herald about the development, Boylan voiced concerns about the proposed building's height and street access for emergency vehicles. "You have some serious obstacles," she told the developer and attorneys, and emphasized that at four stories, "You're going to have to be very creative."
Saying she was concerned about traffic, former Deputy Mayor Nancy Howard asked whether Holland had considered a traffic study. Holland replied that due to the moratorium, his company had delayed undertaking traffic studies, but that it was committed to doing them. "[Traffic] is something we're very sensitive to," he said.
Speaking after the meeting, Police Commissioner Charles Gennario also raised concerns about how the building would impact vehicles entering and exiting the area. "The traffic flow in that location is tough," he said, adding that he was particularly concerned about delivery trucks.
Gennario also suggested that, working with his department, the village devise its own traffic study design to use, in order to prevent Shelter from relying exclusively on favorable studies.
Although the threat of a lawsuit has not been raised, the issue is reminiscent of a 2009 zoning dispute between the village and Chase Partners. In that instance, the village was forced to pay the developer $1.15 million after losing a suit that accused it of trying to limit plans to build a housing development on the former site of Darby Drugs. The property was later purchased and developed by AvalonBay Communities.
But village attorney A. Thomas Levin said that the two cases are entirely different. and assured the attendees that Rockville Centre was not at risk of a repeat. "The village would not proceed if it were not on solid legal ground," Levin insisted.
After hearing arguments from all sides, the board unanimously voted to approve the zoning law changes.
Lawrence Levy, executive dean of the National Center for Suburban Studies at Hoftstra University, said there was nothing unusual about the changes, but noted that no matter what the village does, litigation is always a possibility. "Anybody could sue you," he said. "The question is, have you given them the grounds to not only lose money but lose control of the project? It's a dance."
Discussing options going forward for the developer, Levy noted that it was typical for developers to test the limits of what is permitted by local zoning laws, and that even three stories was not a given for the project. "It's not that they've been precluded from doing four stories and are stuck with three," he explained. "They still have to make the case for three. I don't think you automatically get anything because you apply, nor should you."
Ultimately, Levy said, it is up to the developer to decide what kind of profit margins it would accept under the limitations. And for its part, the village needs to balance its desire to bring in new businesses with the concerns of residents and preventing overdevelopment.
"I think the village is going to do what it really believes is right that it's not going too far from what its own codes and processes permit," Levy said, expressing confidence in the current administration. "It's going to protect the village in a way that doesn't invite a suit that could be successful."
Despite repeated attempts, attorneys for Shelter Development could not be reached for comment.