Mar 20, 2009
Litigation & Dispute Resolution
Media Source: Long Island Business News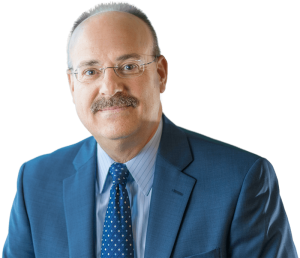 With the economy stuck in the mud, tensions are rising at area firms.
That's good news for attorneys.
"When money is tight,people start to feel the pinch and tensions arise," said Kevin Schlosser, litigation practice chair for Garden City-based Meyer Suozzi English and Klein, who added that the number of potential cases crossing his desk has jumped.
"They are more likely to be concerned about money missing or not making as much money."
At the Nassau County Supreme Court, civil filings rose from 15,700 in 2006 to 18,900 in 2007. In 2009, there have been 1,812 civil filings from Jan. 1 to Feb. 1, an increase of about 25 percent over the same time frame in 2008, court records show.
Many of the cases are internal business disputes, partner buyouts and debt collections.
Douglas Good, a commercial litigator with Ruskin Moscou Faltischek and a past president of the Nassau County Bar Association, said there's buzz in the courthouse about just how brisk business has been.
He said he has been involved in collection activities, business dissolutions, partnership disputes and other types of litigation.
He added that personal injury claims are up, along with frivolous and questionable lawsuits.
"Whenever you have a bad economy, you always have businessmen looking through their drawers for anything that could be a moneymaker," Good said. "Obviously, the ones that are really frivolous you hope nobody takes, but there are always a few questionable ones that somebody will take."
Schlosser said with personal injury lawsuits clients are typically reluctant to go through litigation and file claims. However, with the economy in a recession, more and more are willing to pursue personal injury claims in hopes of receiving a cash settlement.
"We do not have to talk them into it anymore," he said. "They are looking to enforce their rights and get what they are entitled to."
While Schlosser said there are areas in which the caseload has decreased, litigation is typically a recession-proof practice area, he said. In good times and in bad, lawsuits are always being filed, for different reasons.
"In tough times, it is even more important for businesses to go after every penny," Schlosser said. "In good times, there's more discretionary money to pursue litigation."
But Good said that although lawsuits are up, that isn't necessarily a boon for lawyers. He said many are having a tough time getting paid because clients are strapped for cash.
And the recession is also negatively affecting many law firms. While litigation is booming, other practice areas such as real estate and corporate law are struggling. And there isn't always enough work to keep firms from avoiding layoffs.
Schlosser said while Meyer Suozzi hasn't laid anyone off yet, it has shifted associates from other areas to help out with litigation.
The same goes for Ruskin Moscou, Good said.
"We are appropriately staffed," he said. "When we need people, we can draft them from other departments to help out on a temporary basis. I think caution is appropriate in these times."
Other firms aren't so lucky. In February, Nixon Peabody, an international 800-attorney firm with an office in Jericho, laid off 56 employees, including 20 attorneys and 36 staff members.
There are also Web sites devoted to listing layoffs at law firms, including www.abovethelaw.com and "The Layoff List" on www.law.com.