Aug 30, 2012
Criminal Defense
Employment Law
Equine & Racing Law
Litigation & Dispute Resolution
Professional Responsibility
Media Source: HarnessRacingUpdate.com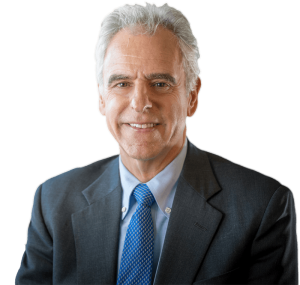 SCHENECTADY, NY - The attorney representing Lou Pena in his hearing before the New York State Racing and Wagering Board began to lay his cards on the table yesterday, clearly building his case around a contention that the veterinary records used to suspend the trainer are flawed.
Pena was suspended indefinitely in May after the Board alleged that he illegally drugged horses under his care more than 1,700 times. The Board came to that conclusion after viewing Pena's veterinary records, alleging that he used drugs not permitted within a close proximity of when a horse races. The vet records appear to be the only credible evidence they have against Pena, since none of the horses involved tested positive for prohibited substances.
Pena's hearing before the NYSRWB began yesterday and is scheduled to run through Friday. The investigation of Pena was conducted jointly by the New York and New Jersey commissions and it was New Jersey Racing Commission investigator Joe Trapanese who was called as the day's first witness.
While cross examining Trapanese, Pena's attorney Andrew Turro argued that the vet records collected by New Jersey regulators were incomplete and did not meet the standards set forth under codes established by the New Jersey Division of Consumer Affairs. Turro noted that veterinary records are required to include a diagnosis and a prescribed treatment, something often missing from the records of Pena horses.
'These are not vet records and they do not comport with what vet records are supposed to be,' Turro said. 'I don't think they are probative of anything.'
Turro continued to pound away at the validity of the vet records and looked anywhere and everywhere to poke holes in them. He even made a point that the paper work sent to investigators concerning the Pena records was not signed by an individual.
Turro also noted that in one correspondence between investigators and Pena's vet, the vet wrote 'the records are not always updated and timely.'
Trapanese was brought on to the case after New York racing authorities sought the assistance of their counterparts in New Jersey. Pena was based at Gaitway Farm in Manalapan, New Jersey. Pena's regular vet was the Colts
Neck Equine Associates practice, which is headed by Dr. Eric Kates. Under New Jersey racing regulations, licensed veterinarians are required to turn over clients' veterinary records when asked for them by investigators.
Though Kates turned over the records, it is apparent that he is not eager to help investigators.
After receiving the initial records, Trapanese went back to Kates and asked him to certify in writing that they were legitimate and accurate. Thus far, he has refused to do so.
Trapanese revealed that Kates is currently under investigation but has not been charged with any violations.
Turro did ask Trapanese about why none of Pena's horses tested positive for illegal substances, but did not seem to be building his case around that factor. Trapanese revealed that his department conducted a surprise visit to the Pena barn in 2010 and conducted out-of-competition testing on 50 horses, all of which tested negative.
Trapanese was followed on the witness stand by his counterpart at the New York Racing and Wagering Board, Joel Leveson, the Director of Investigations. Leveson's testimony was cut short by time restraints and will continue today, but he was around long enough to describe how the Pena investigation began.
While Pena was banned last year at Yonkers Raceway, Leveson said he received several complaints that Pena was still training his horses, who were competing under the names of various 'beard' trainers.
In the process of investigating those complaints, Leveson asked for the veterinary records of, among others, trainers Jennifer Sabot and Gilbert Garcia-Herrera and owners Richard Thomas and Howard Schneidler. Leveson was looking to see if the vet bills for the former Pena-trainees were going to and being paid for by Pena, which would have indicated he was still the actual trainer.
Leveson said he found no evidence that anyone was illegally fronting for Pena, but while digging into the veterinary histories of the horses he apparently found evidence that they had been given illegal drugs while still under Pena's care.
Though the drugs Pena allegedly gave to his horses may be illegal, many trainers, owners and veterinarians have argued that they are all commonly used around the racetrack and Pena's only crime may have been taking chances with withdrawal times. That point hasn't escaped Turro, who asked to see the vet records the NYSRWB collected on Sabot and others. If those records show that those trainers routinely used some of the same medications, Turro seems ready to make that a part of his case.
'If this guy is getting charged and others aren't, something is fundamentally wrong,' he said.
The merits of Pena's case may not matter, at least at this turn. As is the case with almost all alleged rule-breakers that come before any racing commission, Pena is being prosecuted and judged by the same entity, the New York State Racing and Wagering Board. Barring a huge upset, the NYSRWB will uphold Pena's suspension and, at that time,
Turro will likely continue his fight in the court system.