Jun 11, 2003
Disability Insurance Claims
Litigation & Dispute Resolution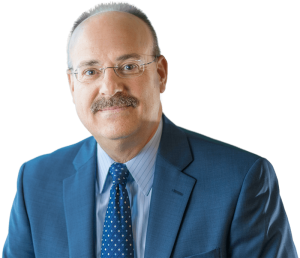 The Multiple Sclerosis Society's Long Island Chapter will recognize Kevin Schlosser, a Partner with the Mineola law firm of Meyer, Suozzi, English & Klein, P.C., on June 11, 2003, when he receives the MS Leadership Award, one of the highest honors bestowed by Society.
The prestigious Leadership Award is presented to senior level professionals who have made outstanding contributions to the business, civic, and cultural enrichment of Long Island. Known as the "Class of 2003" Leadership Recognition Program, this is the ninth consecutive year that the MS Society will confer these awards, in conjunction with a fund-raising initiative.
"It is a great honor to be named a member of the MS Society's Class of 2003, and to share this award with other professionals on the Island," said Schlosser. "I am proud to be a part of the Multiple Sclerosis Society's efforts to end the devastating effects of MS on individuals and their families. Especially significant to me is that many of the over 15,000 Long Islanders living with MS were stricken as young adults in the prime of life."
Mr. Schlosser is chair of Meyer Suozzi's Disability Insurance Claims practice and co-chair of the firm's Litigation & Dispute Resolution department, a role he landed after being at the firm for only seven months. An experienced litigator, Schlosser has engineered legal strategies for a broad range of cases, including complex commercial disputes, business torts and corporate and partnership disputes. Schlosser has successfully recovered millions of dollars in insurance benefits wrongfully denied by insurance companies in lawsuits in both state and federal courts.
He graduated magna cum laude from John Jay College of Criminal Justice in 1981 and with distinction from Hofstra Law School in 1984. He serves as editor of The Nassau Lawyer and as a faculty member with the National Institute of Trial Advocacy. At Hofstra Law School, he has chaired the Continuing Legal Education program on New York Civil Motion Practice and has served as the Director of the Association of Appellate Advocates. Schlosser is a member of the Nassau County, New York State and American Bar Associations.