Feb 29, 2016
Alternative Dispute Resolution
Litigation & Dispute Resolution
Professional Responsibility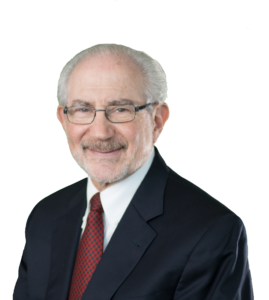 Meyer, Suozzi, English & Klein P.C. is pleased to announce that Hon. Ira B. Warshawsky, Of Counsel to the firm's Alternative Dispute Resolution and Litigation practices and NAM Neutral, has been recognized as an "Alternative Dispute Resolution Champion" in The National Law Journal and Legal Times.
Only 48 ADR Champions were selected from submissions made throughout the United States, and of those, seven were NAM Neutrals. Each of the nominees were chosen by The National Law Journal. Those who were selected have distinguished themselves in the field of arbitration and mediation, each having a passion and commitment to the practice of ADR along with a remarkable track record of success.
Roy Israel, President and CEO of NAM stated: "This is a very prestigious award and I am honored that The National Law Journal has recognized the accomplishments of these 7 Neutrals. This accolade is not only a tribute to their outstanding work in arbitration and mediation, but also a testament to their talent and professionalism. All 7 Champions are certainly worthy of this national recognition and I couldn't be prouder."
Warshawsky was a New York Supreme Court Justice in Nassau County's Commercial Division from 2002 until his retirement in 2011. He presided over all manners of business claims and disputes, including business valuation proceedings, corporate and partnership disputes, class actions and complex commercial cases. Immediately prior to this appointment, Judge Warshawsky handled general litigation, including products liability, from 1998 to 2002. Prior to that, he sat in the Nassau County District Court for ten years, from 1987 to 1997, presiding over a wide variety of matters.