Apr 10, 2017
Equine & Racing Law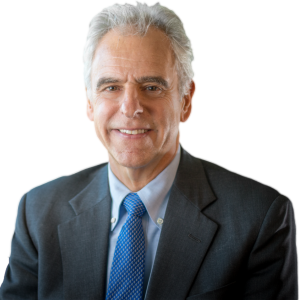 Andrew J. Turro, Esq., Chair of Meyer Suozzi's Equine and Racing Law Practice, secured yet another legal victory on behalf of harness horse trainer Lou Pena. On April 6th, 2017, the Supreme Court, Appellate Division, Third Department, reaffirmed its landmark November 3, 2016 decision which annulled all 1,717 equine drug violations charged against Pena.
In May 2012, the Gaming Commission first took action against Pena after an investigation of veterinary records allegedly showed that he was responsible for racing illegally drugged horses between January 2010 and April 2012. Lou Pena was charged with 1,717 medication violations during this 28-month period, even though the hearing evidence established that (1) the veterinary records amounted to nothing more than unsubstantiated hearsay and (2) not one of the Commission's own tests resulted in a positive finding for any of the 14 relevant substances. Notwithstanding the foregoing, in April 2015 the Hearing Officer upheld all but 2 of the charged violations and the Commission fined Pena $343,400 and also imposed a three-year revocation of his trainer's license.
On November 3, 2016, the Appellate Division, Third Department, issued a 4 to 1 decision, completely annulling the New York State Gaming Commission's determination and dismissing all of the 1,717 charges lodged against Mr. Pena. Writing for the majority, Justice Eugene P. Devine declared that the veterinary records relied on by the Commission lacked "substantial probative evidentiary value" and further observed that the "records" relied upon by the Commission failed to indicate when drugs were dispensed and whether or not they were administered within prohibited time frames.
This past January, the Gaming Commission moved to reargue the Court's November 3, 2016 decision or, in the alternative, for leave to appeal to the New York Court of Appeals, the highest state court. By its April 6, 2017 Decision and Order, the Appellate Division denied the Commission's motion for reargument as well as its alternative application for leave to appeal to the Court of Appeals.
Turro stated: "I am very gratified that the Appellate Division has upheld its earlier decision that correctly recognized the critical failures in the Commission's proof in its case against Mr. Pena."