Nov 8, 2016
Equine & Racing Law
Media Source: HarnessLink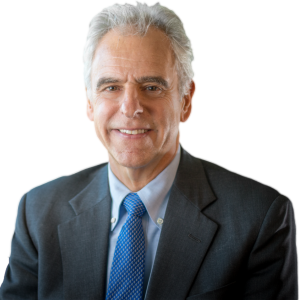 Meyer, Suozzi, English & Klein P.C. has won a landmark ruling on behalf of their client, standardbred race horse trainer Lou Pena. The New York Appellate Division, Third Department, annulled all 1,717 equine drug violation charges against Pena.
In May 2012, the New York Gaming Commission (formerly the Racing and Wagering Board) first took action against Pena after an investigation of veterinary records allegedly showed that he was responsible for racing illegally drugged harness horses between January 2010 and April 2012. Lou Pena was charged by the Commission with over 1,700 medication violations, even though not one of the Gaming Commission's own tests resulted in a positive finding. Despite this lack of supporting scientific evidence, in April, 2015, the Commission ultimately fined Pena $343,400 and banned him from participating in pari-mutuel harness racing for a three-year period, holding Mr. Pena responsible for the violations.
Prior to the Commission's April 2015 determination, in October 2013, the New York Supreme Court had initially dismissed all charges against Pena based on constitutional due process grounds. The Commission then appealed this ruling to the Third Department which reversed and reinstated the charges in February 2015.
Deeply disappointed in the Third Department's failure to recognize that the Commission had violated Pena's statutory and constitutional rights, in January 2016, Pena's counsel, Andrew J. Turro, the Chair of the firm's Equine & Racing practice, commenced a new special proceeding challenging the Commission's April 2015 determination and continued to fight vigorously on his client's behalf.
On November 3, 2016, the New York Supreme Court Appellate Division, Third Department, in a 4 to 1 decision, annulled in its entirety the Gaming Commission's determination and again dismissed all 1,717 charges lodged against Mr. Pena. Writing for the majority, Justice Eugene P. Devine found that the veterinary records relied upon by the Commission, lacked "substantial probative evidentiary value." The Court further concluded that these records failed to indicate when drugs were dispensed and whether or not they were administered within prohibited time frames. Moreover, the veterinarian who produced the records refused to certify that they were accurate or reliable.
Mr. Turro stated, "I am very gratified the Court recognized the clear shortcomings in the Commission's case. This is one of the most satisfying cases I have ever worked on and I am pleased that the Court ruled in Lou's favor. He can finally get back to doing what he loves and earning a living as one of the premier standardbred trainers in the business."