Mar 19, 2014
Litigation & Dispute Resolution
Media Source: Commercial Litigation Insider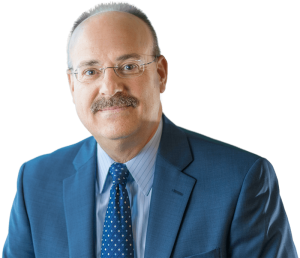 In January, when the Office of Court Administration made the official announcement that the monetary threshold in Manhattan's Commercial Division would rise to $500,000, Michael Cardello III and his partners in the litigation group at Moritt Hock & Hamroff in Garden City gathered to discuss the implications.
"We sat down internally and talked about what we think the impact will be and how we would address it," Cardello, who is based in Nassau County, said in an interview. "The consensus was, we would try and venue [cases now ineligible to be heard in Manhattan] in another Commercial Division court."
Litigators predicted that when court administration more than tripled the minimum amount-in-controversy in Manhattan's division from $150,000 to $500,000 in early February, disputes that are now ineligible to be heard there would be filed in nearby counties.
While too early to tell since it's only been a month since the monetary increase took effect, practitioners are strategizing how to get their smaller dollar commercial disputes before the next best option—and in some cases, that no longer means federal court even when diversity jurisdiction applies.
The jurisdictional amount was raised in Manhattan to alleviate some of the burden on the Commercial Division judges by allowing them to devote more time and analysis on a smaller number of cases in the face of the growing complexity of commercial disputes.
That's why the question of where new filings for commercial disputes involving damages that fall somewhere between $150,000 and $500,000 would go has been an intriguing one.
Cardello said for "the clients' sake," and wherever possible, the answer is usually another Commercial Division.
"I will say to a client, 'This judge has seen this issue 12 times this yearalone," he said. "While I'd love to be in federal court, I do think the fact these Commercial Division judges have seen this issue before lends me to say, 'I think it makes sense for a case to be venued in another Commercial Division."
"The judges have developed an expertise in the commercial law," Cardello added. "The federal judges don't see these cases everyday day in and day out." That sentiment speaks to the expanding influence of the statewide Commercial Division. Already, commercial litigators who practice in areas like Nassau County, where the monetary threshold is currently $100,000, say the court there, too, could benefit from a threshold increase.
"The judges out here have seen their caseloads explode," said Kevin Schlosser, a Garden City-based member of the litigation department at Meyer, Suozzi, English & Klein. "People were coming out here based upon the attention they were given by the Commercial Division judges and the high quality. We've seen that for years and based on the threshold increase in New York County, you're going to see even more of that."