Mar 3, 2015
Disability Insurance Claims
Litigation & Dispute Resolution
Media Source: Long Island Business News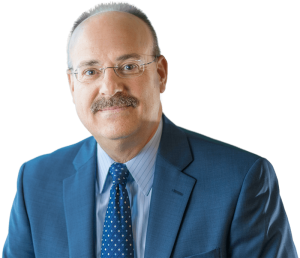 Meyer Suozzi is pleased to announce that Kevin Schlosser, Chair of the Litigation and Dispute Resolution Department and member of the firm, has been named Fellow of The New York Bar Foundation.
According to Emily F. Franchina, Chair of The Fellows, "Election to the Fellows is a high honor bestowed upon an attorney. Nomination for consideration is based on outstanding contributions to the legal profession and commitment to the community. As Foundation ambassadors, Fellows exemplify the spirit of caring and ... are instrumental in assisting The Foundation in providing a thriving grant program which supports law-related projects throughout New York State."
Schlosser, an experienced civil litigator, handles complex commercial disputes, business torts, fraud, ERISA, health law, intellectual property, products liability, insurance claims and defense, including disability insurance claims and the prosecution and defense of other tort-related claims. Schlosser's clients vary from some of the largest businesses in the world to local businesses and individuals. He is an accomplished trial attorney whose victories include million-dollar recoveries and a record-breaking jury verdict.
In addition to practicing law, Schlosser serves in various teaching capacities: He is a member of the faculty of the National Institute for Trial Advocacy; has chaired the Continuing Legal Education Program on New York Civil Motion Practice at Hofstra Law School; and is a member of the Continuing Legal Education faculty panel of the New York State Bar Association and the Nassau County Bar Association Academy of Law, where he instructs experienced practicing attorneys.
Schlosser graduated magna cum laude from John Jay College of Criminal Justice, in 1981, and graduated from Hofstra University School of Law, with distinction in 1984.
The Foundation is a charitable and philanthropic entity of the New York State Bar Association (NYSBA). The Foundation is dedicated to promoting and advancing legal research and education, high standards of professional ethics, service to the public, and improvements in the administration of justice. Visit their website to learn more.