Oct 4, 2016
Alternative Dispute Resolution
Litigation & Dispute Resolution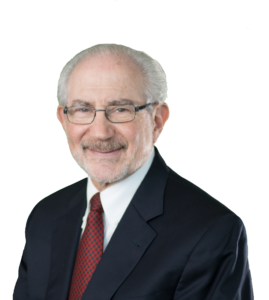 Meyer, Suozzi, English & Klein P.C. is pleased to announce that Hon. Ira B. Warshawsky, Of Counsel to the firm's Alternative Dispute Resolution and Litigation practices, has been named as one of the New York Law Journal's Top 10 Best Overall Arbitrators for his work with National Arbitration and Mediation (NAM).
NAM neutrals comprise 9 of the top 10 Mediators and 8 of the top 10 Arbitrators in the rankings. The NAM Mediators and Arbitrators selected represent the very best practicing ADR specialists in New York State.
Roy Israel, President and CEO of NAM, stated: "NAM has never been better, and I am absolutely thrilled with the outcome of the survey. The number of repeat winners is unprecedented and this confirms NAM's continued commitment to offer the absolute best ADR neutrals on its panels. We take pride in providing our clients with exceptional choices in the selection of mediators and arbitrators. I am so very grateful to the voters and to our clients who place their trust and confidence in NAM."
Warshawsky was a New York Supreme Court Justice in Nassau County's Commercial Division from 2002 until his retirement in 2011. He presided over all manners of business claims and disputes, including business valuation proceedings, corporate and partnership disputes, class actions and complex commercial cases. Immediately prior to this appointment, Judge Warshawsky handled general litigation, including products liability, from 1998 to 2002. Prior to that, he sat in the Nassau County District Court for ten years, from 1987 to 1997, presiding over a wide variety of matters.