Aug 13, 2013
Employment Law
Equine & Racing Law
Litigation & Dispute Resolution
Media Source: Daily Racing Form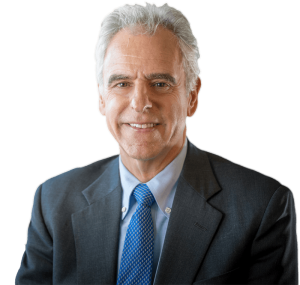 SARATOGA SPRINGS, N.Y. – New classes of performance-enhancing drugs will likely be administered well before a race occurs and be difficult to detect in postrace tests, underlining the importance of out-of-competition testing of horses in the near future, according to racing regulators and chemists.
The chemists and regulators, speaking at the Saratoga Institute on Racing and Gaming Law conference on Tuesday at the Gideon Putnam Hotel in Saratoga, said the new classes of drugs, which include synthetic blood- and gene-doping agents and growth hormones, are becoming increasingly prevalent among human athletes, drug marketers, and veterinarians. The drugs will likely be far more powerful and more difficult to detect in the coming years as chemists tweak the formulas to improve performance and evade detection.
The evolution of the drugs will almost certainly require racing commissions to direct more of their resources to testing horses well before a horse is entered to race, the officials said. Currently, the overwhelming majority of drug tests in racing are performed on postrace blood and urine samples, with an emphasis on finding substances that could have affected the performance of the horse in the race.
"It's very likely you are going to see a lot more out-of-competition testing going on in our businesses," said Peter Sacopulos, an attorney who is also the owner of Green Gables Stud, a Thoroughbred and Quarter Horse breeding operation in Indiana. Sacopulos added that the United States Anti-Doping Agency, which conducts drug tests on U.S. Olympic athletes, conducts 70 percent of all its tests in out-of-competition settings.
Several racing entities conduct or administer out-of-competition testing, including Breeders' Cup, the Kentucky Horse Racing Commission, and the New York State Gaming Commission, usually in concert with high-profile races such as the Kentucky Derby or Belmont Stakes. Seven states have rules on the books allowing for out-of-competition testing, including Kentucky, New York, California, and New Jersey, and regulators are pushing for adoption of the model rule on the practice in other major racing states.
Although it is unclear how often states collect out-of-competition samples – the results are not typically publicized unless there is a positive – some sampling is known to have yielded results. In 2012, for example, Indiana, which boasts that it conducts more out-of-competition tests than all of its neighboring states combined, issued lengthy suspensions to two Quarter Horse trainers whose horses tested positive for zilpaterol, a drug developed within the past five years to add mass to cattle.
In the most high-profile horse racing case in the past year, Mahmood Al Zarooni, a trainer for Godolphin Stables based at Newmarket, England, was suspended for eight years after out-of-competition testing revealed the presence of anabolic steroids in 11 racehorses, including several who were expected to race in the next several weeks. The positives created a scandal in Great Britain.
On Sunday, the Jockey Club reserved a portion of its annual Round Table Conference on Matters Pertaining to Racing to discuss the possibility of expanding out-of-competition testing in Thoroughbred racing. Stuart Janney III, the vice chairman of the Jockey Club, called out-of-competition testing "the perfect bookend" to postrace testing in the sport, and detailed a pledge by the Jockey Club to contribute $500,000 over the next two years to the Racing Medication and Testing Consortium to conduct out-of-competition tests targeting horses pointing to graded stakes. The medication consortium is expected to consider approval of the program at a September board meeting.
With most out-of-competition programs in their infancy, attorneys question whether the rules governing the practice adequately protect licensees' due-process rights and whether they are consistent with rules governing the administration of therapeutic medications in horses who have samples taken in the more traditional postrace setting.
Andrew Turro, a New York attorney who has represented harness trainers for drug positives, said at the Saratoga conference that rules in New York treat therapeutic drugs found in out-of-competition tests more harshly than drugs found in postrace tests. Turro also said that he questioned the jurisdiction of the racing commission to collect the samples at private training centers or farms, where even non-licensees can be held responsible for substances in a horse's test.
"Everyone is for a level playing field, everyone is for the control of drugs," Turro said. "But it has to be done in a reasonable way. It can't be done in a myopic way without looking at the endgame and without considering what are the legal powers, what are the rights of the people you are prosecuting?"
Dr. Dionne Benson, the executive director of the medication consortium, said on Monday that under rules in place in most jurisdictions, racing commissions would be able to issue penalties for a limited number of drugs found in horses who had been sampled in out-of-competition testing. The drugs include those that are considered "prohibited practices," such as venoms and blood-doping drugs.
"For almost all of those drugs that are covered under the racing rule, the states would need to make rule changes" to issue penalties for out-of-competition positives, Benson said.