Oct 29, 2013
Criminal Defense
Employment Law
Equine & Racing Law
Litigation & Dispute Resolution
Professional Responsibility
Media Source: harnesslink.com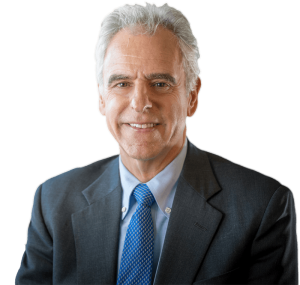 On October 22, 2013, the New York State Court of Appeals, the state's highest court, agreed to hear the harness horsemen's appeal challenging the state's out-of-competition testing regulations. The court determined that the appeal was as a matter of right.
In August 2011, a Supreme Court Justice in Schenectady, New York determined in Ford et al. v. The New York State Racing and Wagering Board that the regulations were unconstitutional, devoid of due process, were arbitrary and capricious and "so lacking in reason as to require nullification in their entirety." In July 2013, the Appellate Division of State Supreme Court, sitting in Albany, reversed parts of the Schenectady judge's decision. The Court of Appeals will now issue the final ruling as to the legality and enforceability of the rules as they relate to Standardbred racing.
Joseph Faraldo, President of the Standardbred Owners Association of New York, one of the petitioners in the lawsuit, commented, 'Like the United States Supreme Court, New York's Court of Appeals hears only a very small fraction of the cases presented to it for appeal each year. We are heartened that the court will hear our arguments against the rules in 2014. From the time this process started several years ago, we have always maintained two things. One is that while we need rational and reasonable out-of-competition rules that catch and punish cheaters, we also need to ensure that the innocent are not ensnared in an indiscriminate dragnet. The other is that the rules promulgated over our strenuous and repeated objections are neither rational nor reasonable; are unconstitutional and, in some instances, would actually assist the cheaters to escape scrutiny and justice. We are confident that after our arguments are heard, the high court will reinstate the reasoned decision of the Schenectady Supreme Court.
In addition to the Standardbred Owners Association of New York, the petitioners are USTA director Mark Ford, SOA director and USTA district chairman John Brennan, veteran horseman Richard Banca, Sr. and retired SOA executive director George Casale.
The Petitioners have been represented throughout the proceedings by Andrew J. Turro, Esq. of the law firm Meyer, Suozzi, English & Klien, P.C.