Feb 20, 2015
Equine & Racing Law
Litigation & Dispute Resolution
Media Source: Long Island Business News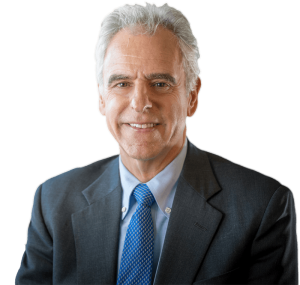 Entering the Schenectady County Supreme Court house in 2010, attorney Andrew Turro was the darkest of dark horses, hired to nullify a set of equine drug testing rules authored by the New York State Gaming Commission.
Turro, a member of Garden City-based Meyer, Suozzi, English & Klein, is a seasoned litigation and employment attorney who was retained by the Standardbred Owners Association of New York to fight out-of-competition drug tests in New York State.
While testing for illegal drugs is routine when a horse is racing, horses were not subjected to drug tests between competitions until 2009, when the state agency - at the time called the New York State Racing arid Wagering Board ¬ adopted out-of-competition testing rules for both thoroughbred and standardbred horses.
'We support equine drug testing 100 percent," Turro said. 'What's very important is that it's done in such a way that's fair to everybody, to make sure there's a level playing field and to make sure the agency conducts itself in a reasonable and rational matter. We do want to keep the agency from being able to act arbitrarily in violation of people's privacy and constitutional rights."
Turro has had a series of victories in the niche suit, including a 2011 lower court ruling in his client's favor; amendments to the language of out-of-competition testing rules in mid-2014; and a December 2014 New York State Court of Appeals decision that effectively reset - but did not dismiss - the entire case.
In late December 2014, the Court of Appeals ruled that the Gaming Commission does have the authority to create rules on the issue of out-of-competition testing. But the state's highest court refused to issue an order on the modified rules - calling them 'moot' - as the 2014 proposals were offered while the case was being litigated and were not fleshed out by lower state courts.
In anticipation of the court's ruling, Turro filed an Article 78 motion to appeal the modified rules adopted by the agency in August 2014.
The state moved to dismiss the second suit on Jan. 2, but a Schenectady County Supreme Court judge denied the Gaming Commission's motion in early February.
Turro will now challenge the state for a second time at the Supreme Court level. The Garden City attorney said he is hopeful that the second suit will be resolved in his clients' favor by a lower court.
Lee Park, director of communications for the Gaming Commission, declined to comment on the active litigation.
Joseph Faraldo, president of the Standardbred Owners Association, said in spite of the Court of Appeals ruling, the out-of-competition testing rules are 'not well founded in science:' Some drugs, he argued, are used in a therapeutic context and can be falsely recognized as an illicit substance weeks after the drug is administered.
"Certain kinds of treatments can trigger a penalty to an owner, just because the owner of a horse and a veterinarian believe a horse needs a certain kind of treatment that's been prohibited by the rules and decided by a judge, who isn't a vet and doesn't know veterinary science,' Faraldo said. 'It's like requiring me to go to a third party who's not in the medical industry and asking him for medical advice.'
Moreover, Faraldo said the out-of-competition testing rules have little to do with animal welfare and 'play well with the press' and for activists who 'believe something must be done.'
Denise Speizio, president of the Nassau-Suffolk Horsemen's Association, who is not involved in the lawsuit, said the equine industry is 'very much alive' on Long Island.
'It's a huge industry on Long Island - not just as a business, but as a way of life,' Speizio said, 'It's also an industry that supports many disciplines.'
A 2011 report published by the Suffolk County Legislature's equestrian task force estimated there were 11,700 horses in Suffolk County in 2010, a number Speizio said may have declined over the last four years. In 2005, a state survey reported there were 15,300 horses on Long Island.
Challenges to the equine industry are as alive as the sport itself, Speizio said. The industry faces strict zoning regulations and high insurance costs. Speizio, who is based in Ridge, estimated there are 'several hundred' Long Island members associated with the Nassau-Suffolk consortium.