May 8, 2019
Litigation & Dispute Resolution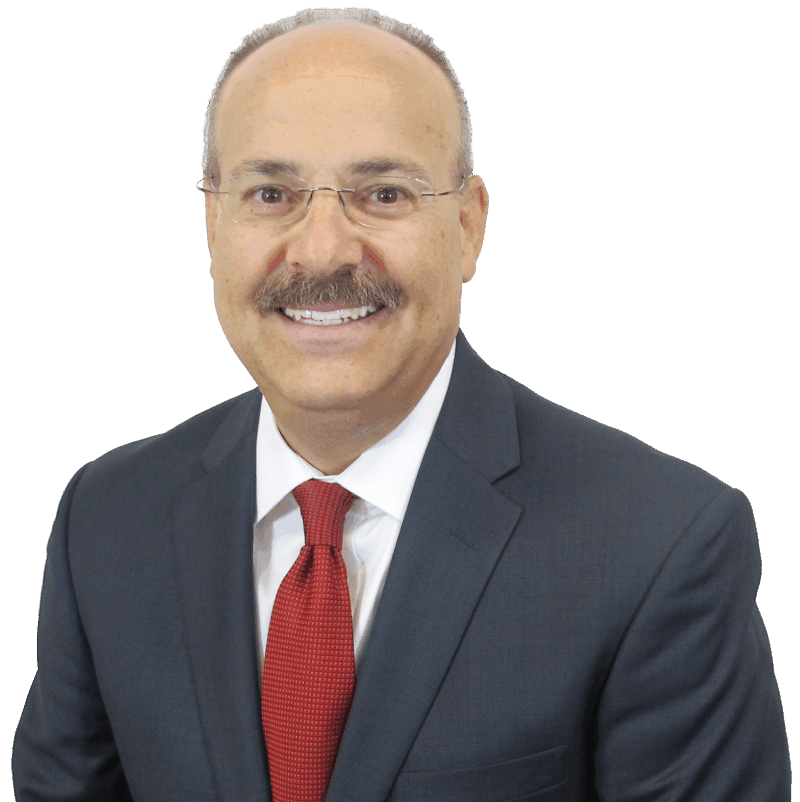 Courts should scrutinize fraud claims even at the pleadings stage of a case, especially in view of CPLR 3016(b), which requires that "the circumstances constituting the wrong shall be stated in detail." The recent decision of the First Department in RKA Film Fin., LLC v Kavanaugh, 2019 NY Slip Op 03302 (1st Dep't Decided April 30, 2019) relied on so many bases to affirm the Commercial Division's dismissal, it serves as a handy checklist of grounds for dismissal. It is very similar to the Second Department's decision in High Tides, LLC v. DeMichele, 88 A.D.3d 954 (2d Dep't 2011), in which I represented the defendant and obtained dismissal of similar fraud claims.
Case Facts
As is often the case, the underlying facts are more fully described in the lower court's decision (RKA Film Fin., LLC v Kavanaugh 2018 NY Slip Op 51212(U) [60 Misc. 3d 1223(A)] (Sup. Ct NY Co. 2018). As set forth therein, the action arose out of a series of loans that plaintiff RKA Film Financing, LLC (RKA) issued to Relativity Media, LLC (Relativity) between June 2014 and March 2015. Relativity is a privately-held global media company based in California, with numerous affiliates and subsidiaries. RKA alleged that its loans were intended to provide funding to Relativity for print and advertising (P & A) expenses related to the release of major motion picture films by special purpose entities (Film SPEs).
Broadly, RKA alleged that Defendants made material misrepresentations to RKA relating to the use of RKA's money for P & A expenses, film release timelines and Relativity's financial health, which Defendants knew to be false when made, and which were intended to induce RKA to extend loans. RKA alledged it reasonably relied on the misrepresentations and, to its detriment, loaned $73.6 million.
Defendants moved to dismiss pursuant to CPLR 3211(a)(7) for failure to state a cause of action. The New York County Commercial Division (Ramos, J.,) granted the motion, and plaintiff appealed to the First Department.
Grounds for Dismissal
The First Department relied upon a host of reasons to affirm dismissal, providing a nice checklist for plaintiffs to avoid traps, and for defendants to review for possible grounds to move to dismiss:
Impermissibly "Lumping" Numerous Defendants Together
The amended complaint "did not attribute specific misrepresentations or wrongdoing to most defendants (see Marine Midland Bank v Russo Produce Co., 50 NY2d 31, 44-45 [1980]; Fletcher v Dakota Inc., 99 AD3d 43, 49 [1st Dept 2012]), but rather, impermissibly lumped those defendants together with the others against whom specific acts had been pleaded (Jonas v National Life Ins. Co., 147 AD3d 610, 612 [1st Dept 2017]; MP Cool Invs. Ltd. v Forkosh, 142 AD3d 286, 291 [1st Dept 2016], lv denied 28 NY3d 911 [2016])."
Non-actionable Expression of Hope – Not Misrepresentation of Fact
Defendant's "alleged statement that plaintiff's investment was 'low risk,' was a non-actionable expression of hope (see Zaref v Berk & Michaels, 192 AD2d 346, 349 [1st Dept 1993])."
Statements of Others not Properly Attributed to Defendant
Defendant's "presentation of slides prepared by Relativity is insufficient to impute representations within the slides to him personally (see Gregor v Rossi, 120 AD3d 447, 447-448 [1st Dept 2014])."
Waiver of Claims in Contractual Disclaimers
"Plaintiff also waived any claims based upon representations by [Defendant] by signing specific disclaimers in non-disclosure agreements which renounced any representations regarding the accuracy of any statements made in the introductory investment materials (see Loreley Fin. [*2](Jersey) No. 3 Ltd. v Citigroup Global Mkts., 119 AD3d 136, 143 [1st Dept 2014])."
Release of Claims
"The non-disclosure agreements also released [Defendants] from liability relating to or resulting from the use of those materials (see Centro Empresarial Cempresa S.A. v America Movil, S.A.B. de C.V., 17 NY3d 269, 277-278 [2011])."
Representations Made After Plaintiff Invested Did not Induce Investment
"The alleged misrepresentations attributed to defendants … officers of Relativity, are similarly insufficient to give rise to a fraud claim. The alleged misrepresentations attributed to these defendants were made after plaintiff had already invested in Relativity, precluding a conclusion that they induced plaintiff to engage in the transaction (Laub v Faessel, 297 AD2d 28, 31 [1st Dept 2002]). To the extent plaintiff claims that these defendants' misrepresentations caused it to abstain from taking legal action, plaintiff has not demonstrated that it sustained damages as a result of such forbearance, an essential element of its claim (Laub, 297 AD2d at 30-31)."
… "Further, any misrepresentations made after plaintiff had already invested the funds are insufficient to give rise to fraud as there was no nexus between the alleged statements and plaintiff's losses (see Laub, 297 AD2d at 31)."
No Reasonable Reliance by Sophisticated Investor
"To the extent the [amended complaint] has attributed specific misrepresentations to defendant Ryan Kavanaugh, the founder and chief executive officer of Relativity, they do not support a claim of fraud. Plaintiff could not have justifiably relied on the misrepresentations regarding Relativity's financial health in agreeing to engage in the investment, as plaintiff, a sophisticated investor, did not demonstrate that it fulfilled its affirmative obligation to verify the nature and quality of its investment (see MP Cool Invs. Ltd., 142 AD3d at 287; Global Mins. & Metals Corp. v Holme, 35 AD3d 93, 100 [1st Dept 2006])."
Mere Breach of Contractual Promises not Fraud
"Insofar as plaintiff relies on the alleged insincere promise that its funds would be used for only print and advertising expenses, we dismiss the fraud claims as disguised claims for breach of contract (see Cronos Group Ltd. v. XComIP, LLC, 156 AD3d 54, 67-68 [1st Dept 2017])."
No Special Relationship to Support Negligent Misrepresentation Claim
"The court properly dismissed the negligent misrepresentation claim, as plaintiff has not pleaded the existence of a special or privity-like relationship imposing a duty on defendants to speak with care (see J.A.O. Acquisition Corp. v Stavitsky, 8 NY3d 144, 148 [2007]). A special relationship may be established by "persons who possess unique or specialized expertise, or who are in a special position of confidence and trust with the injured party such that reliance on the negligent misrepresentation is justified" (Kimmell v Schaefer, 89 NY2d 257, 263 [1996]). Relying on Brass v Am. Film Tech., Inc.(987 F2d 142, 150 [2d Cir 1993]), plaintiff contends that defendants' "superior knowledge" of their intention to use the funds invested by plaintiff for working capital transformed their relationship into a special one giving rise to a duty to disclose. However, we have held that "superior knowledge of . . . alleged wrongdoing . . . and …admitted wrongdoing is not the type of unique or specialized expertise that would support a cause of action for negligent misrepresentation" (Greentech Research LLC v Wissman, 104 AD3d 540, 540-541 [1st Dept 2013]). Further, New York courts have held that arm's length borrower-lender transactions between sophisticated parties do not give rise to privity (see Greenberg, Trager & Herbst, LLP v HSBC Bank USA, 17 NY3d 565, 579 [2011]; Dobroshi v Bank of Am., N.A., 65 AD3d 882, 884 [1st Dept 2009], lv dismissed 14 NY3d 785 [2010]; Sebastian Holdings, Inc. v Deutsche Bank AG., 78 AD3d 446, 447 [1st Dept 2010])."
Click here for Kevin Shlosser's Blog.