Apr 29, 2020
Alternative Dispute Resolution
Litigation & Dispute Resolution
Publication Source: LAW.COM, JDSupra, NAM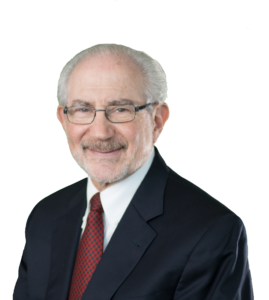 What Day is it? Is it Tuesday?
No, It's Sunday.
How was I able to solve this conundrum? A question many of us have asked ourselves when all structure seems to have gone out of our lives in the last few weeks, so we literally don't recall the day of the week. In my case I knew it was Sunday when I brought in the morning paper and it had the Sunday comics neatly folded within.
Regretfully, such a simple solution is not available to businesses across the nation on what has become known as "the time of coronavirus." [a play on words from the book, Love in the Time of Cholera, by Gabriel Garcia Marquez.]
What do you say when your client comes to you and complains that he had to stop manufacturing widgets in that the main components of his widgets come from India and they just shut down the country?
Another client (landlord) complains that his rent hasn't been paid because the tenant contends he is a "non—essential" business and all his employees are home (and barely) working from there?
Let's look at the flip side - the client complains "how do I pay my rent when I have no income and my accounts receivable collection attempts have utterly failed?"
How about another more traditional example for those of us involved in business litigation. A client is a 50% shareholder in a profitable business. Her partner is the managing partner of the business. He changed the password on their bank accounts and she thinks he is moving funds to another account under his name only. In the good old days, a month ago, we would be preparing an OSC (Order to Show Cause) with a TRO (Temporary Restraining Order) and charging into court. But now…?
The New York Supreme Court-Civil, initially was only handling "essential matters" (as defined in Administrative Order 78/20; March 22, 2020). The Court now, as of April 13, 2020, started handling non-essential matters, including torts (medical malpractice and asbestos for example) commercial, matrimonial as well as trusts and estates. All of these matters are to be handled remotely via telephone conference or Skype for Business. Well, clearly this is good news. But this newest directive only applies to Pending Matters. Thus all the examples that I gave previously are still left outside the courthouse doors.
The disruptions caused by super storm Sandy or in fact any other natural disaster that might have struck the New York metro area will soon pale in comparison to the pandemic of 2020.
Your problems, and those of your clients or putative clients are not disappearing as time passes.
People enter into contracts to assure themselves of the reliability and the predictability of their relationship with another party. They expect the agreement to be fulfilled. When it is not, they expect recourse pursuant to the terms of the agreement. But now…?
Where is the legal process to handle these "non-essential" not yet pending, but very important matters? Does it exist? Are you or your clients willing to wait for some future date when a judge, jury or arbiter rules on your claim? Three or more years down the road? I think not.
The easiest, least expensive possible solution is the Neutral Facilitator. The Neutral Facilitator wants to help both sides reach their goals in times of crisis.
The solution to our commercial conundrum requires that our parties are willing to be flexible, and while we're at it, creative. For example: A restauranteur in a high end Manhattan restaurant owed a meat supplier a great deal of money. Solution - He made partial payment in cash and gave the supplier meal coupons to use for himself or for anyone he wished to give them. The restauranteur gained new customers, the meat supplier created good will with an untold number of people and the business relationship continued. They entered into an agreement for what was supposed to be a long-term relationship. They did not want to see it destroyed, but rather looked to maintain it into the future.
Litigation looks to compensate one side or the other for damages. We don't have the luxury of such a path at this time.
The Neutral Facilitator should work with the lawyers and their clients (the team-lawyer and client) to resolve their problems toward a continued future relationship, if at all possible.
He or she may frequently use collaborative negotiation.- sometimes called constructive, principled or interest-based negotiation. The key is an approach that treats the "relationship" as an important and valuable element of what's at stake, while seeking an equitable and fair agreement. It could be the landlord-tenant or manufacturer-purchaser relationship, or the two partners in a battle for control of the company.
The Neutral Facilitator, along with the lawyer-client teams, will seek to uncover the true interests of both parties so that there can be more potential points of agreement. The bigger the pie (so to speak), the more likely that both parties can obtain a large enough piece to continue their relationship.
Just as a mediator may save the parties time, money and continued aggravation, a Neutral Facilitator may quickly act to assist the parties to revise an agreement, contract or lease to weather the current storm and continue their business relationship. In our shareholder example above, a Neutral Facilitator could hopefully convince both sides to reach an agreement that would prevent any further animosity and cobble together a resolution that could be revisited on a quarterly basis for review.
Obviously we need two (or more) parties willing to sit down (virtually) and discuss their issues, but it can be done.
The Neutral Facilitator IS the pathway to travel in this time of the Coronavirus.
_____________________________________________________
Hon. Ira B. Warshawsky, is a retired Justice of the Supreme Court, Nassau County, Commercial Division. He is a member of NAM's (National Arbitration and Mediation) Hearing Officer Panel and is available nationwide for arbitrations and mediations. He was voted a Top Ten Arbitrator in the New York Law Journal Reader Rankings Survey in 2013, 2015 & 2016. Further, in 2018, he was named a National Law Journal Alternative Dispute Resolution Champion, as part of a select group of only 46 nationwide. Judge Warshawsky is Of Counsel to Meyer, Suozzi, English & Klein, P.C., in Garden City, NY.
For any questions or comments, please contact Jacqueline I. Silvey, Esq. / NAM General Counsel, via email at [email protected] or direct dial telephone at 516-941-3228.