Mar 23, 2004
Litigation & Dispute Resolution
Publication Source: New York Law Journal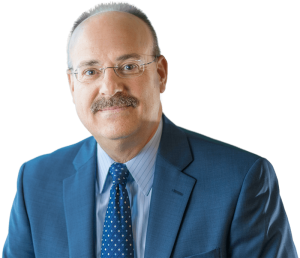 The Local Rules of the U.S. District Court for both the Southern and Eastern Districts of New York have long required the parties on a motion for summary judgment to submit separate statements identifying material facts as to which there is any genuine issue to be tried or no such issues to be tried. See current Local Rule 56.1. The Board of Judges of both the eastern and southern districts of New York have now amended Local Civil Rule 56.1 explicitly to require the moving statement to contain numbered paragraphs setting forth each alleged material fact for which there are no genuine issues, and the non-moving party to submit a counter-statement with corresponding numbered paragraphs. The new rule will go into effect this Friday, March 26. As discussed below, counsel should be careful to follow the new rule to avoid potentially drastic consequences.
The full text of the rule as amended is as follows:
Local Civil Rule 56.1. Statements of Material Facts on Motion for Summary Judgment
(a) Upon any motion for summary judgment pursuant to Rule 56 of the Federal Rules of Civil Procedure, there shall be annexed to the notice of motion a separate, short and concise statement, in numbered paragraphs, of the material facts as to which the moving party contends there is no genuine issue to be tried. Failure to submit such a statement may constitute grounds for denial of the motion.
(b) The papers opposing a motion for summary judgment shall include a correspondingly numbered paragraph responding to each numbered paragraph in the statement of the moving party, and if necessary, additional paragraphs containing a separate, short and concise statement of the material facts as to which it is contended that there exists a genuine issue to be tried.
(c) Each numbered paragraph in the statement of material facts required to be served by the moving party will be deemed to be admitted for purposes of the motion unless specifically controverted by a correspondingly numbered paragraph in the statement required to be served by the opposing party.
(d) Each statement by the movant or opponent pursuant to Rule 56.1(a) and (b), including each statement controverting any statement of material fact, must be followed by citation to evidence which would be admissible, set forth as required by Federal Rule of Civil Procedure 56(e). The federal courts have acknowledged that the purpose of Rule 56.1 '' 'is to assist the Court in understanding the scope of the summary judgment motion by highlighting those facts which the parties contend are in dispute.' In the absence of the required statements, 'the Court is forced to scour the record on its own in a search for evidence which may support that party's contention that a certain fact is not in dispute.' '' Archie Comic Publications, Inc. v. Decarlo, 258 F.Supp.2d 315, 317 (S.D.N.Y. 2003) (quoting Rodriguez v. Schneider, No. 95 Civ. 4083 (RPP), 1999 WL 459813, at *1 n. 3 (S.D.N.Y. June 29, 1999)). Thus, Rule 56.1 is designed 'to streamline the consideration of summary judgment motions by freeing district courts from the need to hunt through voluminous records without guidance from the parties.' Holtz v. Rockefeller & Co., Inc., 258 F.3d 62, 74 (2d Cir. 2001).
Even before this new amendment to Rule 56.1, certain courts have admonished parties to set out each material fact asserted in an individually numbered paragraph. In Rodriguez, for example, Judge Robert P. Patterson Jr. noted that a 'proper 56.1 statement submitted by a non-movant should consist of a paragraph-by-paragraph response to the movant's 56.1 statement, much like an answer to a complaint.' The court further noted that while the non-movant is permitted to submit a separate statement of contested facts, such a separate statement is not a substitute for the paragraph-by-paragraph response.
Similarly, in Union Carbide Corp. v. Montell N.V., 179 F.R.D. 425, 428 (S.D.N.Y. 1998), Judge Shira Scheindlin reminded the parties of her individual rule requiring the movant to 'present each asserted fact in an individually numbered paragraph that details and cites the documentary support for that assertion' and the non-movant's response to 'mirror the movant's statement by admitting and/or denying each of the movant's assertions in similarly numbered paragraphs.'
Drastic Consequences
Both the prior version of 56.1 and the new amended version provide for drastic consequences if a party fails to follow the rule. For example, as quoted above, Rule 56.1(a) provides that a motion for summary judgment may be denied solely upon the ground that the moving party has failed to submit the required statement of uncontested facts. Moreover, if the non-movant fails to 'specifically' controvert the material facts contained in each paragraph of the movant's statement, the facts 'will be deemed to be admitted for purposes of the motion.' Rule 56.1(c). As noted by U.S. District Judge Denis R. Hurley Sr. in Minuteman Press Int'l, Inc. v. Matthews, 232 F.Supp.2d 11, 12 (E.D.N.Y. 2002): '' 'Courts in this Circuit have not hesitated to deem admitted the facts in a movant's Local Civil Rule 56.1 statement that have not been controverted by a Local Civil Rule 56.1 statement from the nonmoving party.' ''
The U.S. Court of Appeals for the Second Circuit has noted that a 'district court has broad discretion to determine whether to overlook a party's failure to comply with local court rules,' and 'may in its discretion opt to 'conduct an assiduous review of the record' even where one of the parties has failed to file [a Rule 56.1] statement,' Holtz, 258 F.3d at 73. Nevertheless, counsel would be well advised to follow the rule scrupulously rather than rely upon the discretion of the court to relieve non-compliance in any given case. Indeed, in view of the new explicit mandate that the Rule 56.1 statement must contain specifically numbered paragraphs, courts are likely to be less forgiving in addressing a violation of the rule. While failing to controvert the moving party's statement of material facts could thus result in the court's deeming those facts admitted, a moving party should nevertheless be careful to support each individually numbered statement of fact with a 'citation to evidence which would be admissible.' See Rule 56.1(d).
As the Second Circuit has made clear, a party who does not offer such admissible evidence could be denied summary judgment -- even if the opponent does not specifically deny the asserted fact. See Giannullo v. City of New York, 322 F.3d 139, 140 (2d Cir. 2003) ('the record does not support certain critical assertions in the defendant's Rule 56.1 statement on which the district court relied, with the result that, even though plaintiff's Rule 56.1 counter-statement failed to specifically controvert these assertions, the unsupported assertions must nonetheless be disregarded and the record independently reviewed.') See also Holtz, 258 F.3d at 74 (Rule 56.1 'does not absolve the party seeking summary judgment of the burden of showing that it is entitled to judgment as a matter of law, and a Local Rule 56.1 statement is not itself a vehicle for making factual assertions that are otherwise unsupported in the record').
Certain federal judges in the Eastern District in Central Islip require the Rule 56.1 statement and counter-statement to be submitted before the motion for summary judgment is actually made, with a letter notifying the court that the party wishes to move for summary judgment and requesting a pre-motion conference. See, e.g., Individual Rules of Judge Arthur D. Spatt, Rule IV(C)(i); Judge Joanna Seybert, Rule III(E)(1); & Magistrate Judge Arlene R. Lindsay, Rule 2(E). This practice is helpful to both counsel and the court because any problems with the Rule 56.1 statements can be addressed before the motion is made.
Commercial Division
The Commercial Division of the New York Supreme Court in Nassau County has had a rule similar to federal Rule 56.1 since Jan. 1, 2003. Rule 19-a of the Nassau County Commercial Division Rules similarly requires the movant on a summary judgment motion to file a statement of material facts as to which it is claimed no triable issue exists. Rule 19-a also provides that failure to submit such a statement may constitute grounds for denial of the motion and that the non-moving party's failure to controvert the facts will result in an admission of those facts for the purposes of the motion.
Whether or not the Commercial Division decides to follow the federal court's lead and amend its rule accordingly, the court's interpretation of the existing rule has made it clear that it will not hesitate to apply the rule strictly. For example, in strict accordance with Rule 19-a, Justice Leonard B. Austin has, indeed, accepted 'all statements of fact set forth in [a party's] 19-a Statement to be true' where the non-movant failed to respond to that statement on a motion for summary judgment. See Feinsod v. Stiefel Laboratories, Inc., 1 Misc.3d 909 (Sup. Ct., Nassau Co. 2004); Weitz v. Weitz, NYLJ, Sept. 16, 2003, p.23.
Conclusion
Thus, whether litigating in the federal courts or in the Commercial Division of the Nassau Supreme Court, counsel are well-advised to submit an appropriate statement as to whether alleged material facts are in dispute when moving or opposing a motion for summary judgment. This is especially true now that the federal courts have made the applicable rule even more explicit.