Apr 24, 2017
Land Use Law, Environmental Compliance & Government Regulations
Media Source: Newsday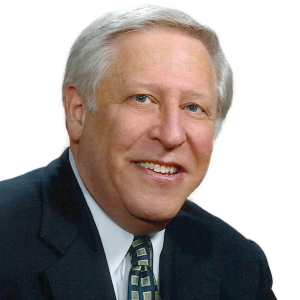 The Baxter Estates Landmarks Preservation Commission has decided that the owner of the village's sole landmarked property has violated preservation laws and let the centuries-old home fall into disrepair.
At a Monday public meeting, commission members in a 4-0 preliminary vote approved a motion that will authorize village officials to proceed with issuing a violation. A more formal written resolution will be drafted and voted upon at a second meeting yet to be scheduled, Village Attorney Jim Bradley said.
The future of the home, which dates back to the 18th century, is uncertain. Homeowner Sabrina Wu of Flushing submitted an application April 17 to raze the property, which sits charred and crumbling after it caught fire in February. Two days later, the village inspector said the permit application was missing nine required documents and could not be reviewed by village officials.
The village has followed "all the correct timelines," village trustee Chris Ficalora said on Sunday, adding that the application was "riddled" with missing items, such as insurance information and utility shut-off certificates.
Three requested documents were submitted Friday, said village Clerk Chrissy Kiernan, though six outstanding forms remain.
The omission was because Wu sought to bring her application before the commission as soon as possible, according to her attorney, A. Thomas Levin of Garden City-based Meyer, Suozzi, English & Klein. The commission has jurisdiction over alterations to the home.
At the public meeting, numerous residents urged village officials to preserve the house as much as possible and to act in the community's best interest.
"The potential violations strike me as pretty paltry compared to the damage that has taken place," said resident Ross Lumpkin. "The goal here isn't punishment. It's to get her to do the right thing."
A first-time offense could lead to a penalty not to exceed $10,000, Bradley said.
Commission Chairman Peter Salins sympathized with residents, stating that "we all love the Baxter House," but he added that the group was not discussing demolition until a permit is in hand.
Since Wu purchased the home for $990,000 in 2003, she has been issued numerous orders to remedy the property, officials said. All violations have since been dismissed or withdrawn, and Wu has not been fined, Kiernan said. The village justice court issues fines after due process, village officials said.
The village's continued stance on documentation is depriving Wu of any use of her property, Levin wrote in a letter sent to the village on Monday, adding that this made litigation an "obvious" possibility.
Meeting documentation requirements presents a "major problem" and resolution will "take forever," Levin said at the Monday public meeting.