Oct 3, 2013
Disability Insurance Claims
Litigation & Dispute Resolution
Media Source: New York Law Journal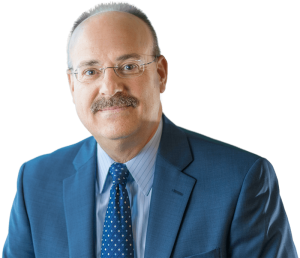 Kevin Schlosser, a partner and Chair of the Litigation and Dispute Resolution Department of the law firm of Meyer, Suozzi, English & Klein P.C. located in Garden City, N.Y., has obtained another trial victory, in a breach of contract case in the New York Supreme Court, Commercial Division, New York County. The case, recognized on October 3, 2013 by the New York Law Journal as a Decision of Interest, is cited as Trump Securities v. Setton International Foods, 602731/09, NYLJ, 1202621558812, at *1 (Sup., NY, Decided August 29, 2013). Mr. Schlosser tried the case before the Honorable Melvin L. Schweitzer, successfully obtaining a defense judgment completely exonerating his client and dismissing all claims asserted in the lawsuit. The plaintiff, Trump Securities, LLC, was seeking fees of over $1.2 million, claiming to have earned them under a financial brokerage contract. Mr. Schlosser first defeated Trump's motion for summary judgment, then won at trial, establishing that Trump was improperly trying to obtain an unjustified windfall that it never earned under the parties' contract.
This is the latest trial victory in a series of recent notable trial wins for Mr. Schlosser. In August, 2013, for example, Mr. Schlosser prevailed in a trial in the State Supreme Court in Nassau County. In that case, the Honorable F. Dana Winslow found in favor of Mr. Schlosser's client in a complex dispute over the validity of a lease and easement agreement affecting real property in Lattingtown, New York. The court upheld the agreement as requested by Mr. Schlosser's client. In April 2013, Mr. Schlosser was recognized by the New York Law Journal for obtaining the highest contract jury verdict in the State of New York in 2012. Mr. Schlosser obtained a judgment of $12.5 million in that case.
Mr. Schlosser has experience in a broad range of cases and arbitrations, including complex commercial disputes, business torts, fraud, breach of fiduciary duty, breach of contract, professional liability and malpractice claims, construction law, real estate and commercial landlord-tenant disputes, corporate and partnership disputes, ERISA, health law, Federal Fair Debt Collection Practices Act class actions, employment and restrictive covenants, intellectual property, products liability, insurance claims and defense, including disability insurance claims and the prosecution and defense of other tort-related claims.
In addition to his litigation experience, Mr. Schlosser also acts as general outside corporate counsel, advising corporate clients on the full spectrum of legal affairs. He is currently an Executive Board Member of the Theodore Roosevelt Inn of Court, Nassau County chapter of the distinguished American Inns of Court. He is a member of the faculty of the National Institute for Trial Advocacy; has chaired the Continuing Legal Education Program on New York Civil Motion Practice at Hofstra Law School; is a member of theContinuing Legal Education faculty panel of the New York State Bar Association and the Nassau County Bar Association Academy of Law. He has given CLE seminars with some of the most prominent judges in the state and federal courts.
Additionally, Mr. Schlosser is a member of the American Bar Association, Litigation Section; the New York State Bar Association, Commercial and Federal Litigation Section; and the Nassau County Bar Association. Mr. Schlosser is currently Chair of the Nassau County Bar Association Commercial Litigation Committee, and previously served as Chair of its Subcommittee on Expert Witness Disclosure, in which he spearheaded the Pilot Program for enhanced expert witness disclosure in the Commercial Division of Nassau County.