May 29, 2018
Local Government and Land Use
Media Source: The LI Herald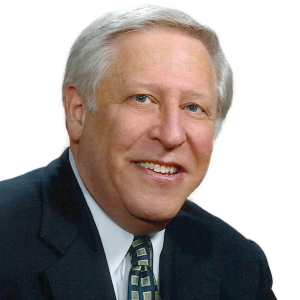 Former Rockville Centre Fire Department paramedic Donna Hitscherich filed a complaint with the New York State Division of Human Rights earlier this year, alleging that she was retaliated against after raising concerns about the practices and finances of Floodlight Rescue Company No. 1, the department's EMS unit, according to documents obtained by the Herald.
Hitscherich, who is a business and finance law professor at Columbia University's Business School, began questioning in 2015 why certain required equipment had not been installed in the company's ambulances. Then, in 2016, she sought access to certain of Floodlight's financial records, which she was denied. In February last year, the Fire Department filed unrelated charges against her. Those charges were dropped a month later. She then resigned from the company, and the department, in April last year.
Hitscherich's complaint also alleges gender discrimination. She claims that although several male members of Floodlight had raised similar concerns to her, disciplinary charges were never filed against them.
"Allegations are allegations," Village Attorney A. Thomas Levin said of Hitscherich's claims. "They're not proof." He added that the village has a policy against commenting on such matters, stating, "We fight our cases in court."
In a response to the allegations, the village filed a legal argument with the Division of Human Rights. In it, the village states that Hitscherich's complaint, which it describes as "long-winded," contained "no factual assertions ... that support her claims," and adds that while she does make allegations, "none [of them] have anything to do with" her claims of retaliation or gender discrimination.
Levin said Floodlight Company No. 1 is independent of the larger all-volunteer Rockville Centre Fire Department. Floodlight is one of seven independent companies within the department, each of which makes its own policies. The department, unlike the companies, is governed by the village. It owns all of the firehouses and equipment and acts as a coordinating body with limited oversight of the companies.
The attorney said neither the village nor the Fire Department are responsible for the internal affairs of the Floodlight Company, including its finances.
Hitscherich, who volunteered in the department for 12 years, wrote in her resignation letter that she became concerned in 2015 that Floodlight's ambulances lacked state-mandated telemetry equipment, which transmits critical information about a patient's vital signs from an ambulance to the hospital to help doctors treat them upon their arrival. It was not until December 2016 that the equipment was installed in the ambulances, according to an internal company email from then Capt. Robert Dunwoody.
Hitscherich said in her resignation letter that the EMS volunteers could have lost their Advanced Emergency Medical Technician or Paramedic certifications. State law requires that Advanced EMTs and paramedics have telemetry equipment on hand when providing care.
She first brought up the of lack of telemetry equipment at a Floodlight Company meeting in December 2015. According to the meeting minutes, the company rejected her motion to purchase the LifePak modems necessary to operate the telemetry equipment by a vote of 14 to 5.
Each LifePak modem costs about $1,000, according to a LifePak product list. The floodlight company needed three modems for three of its vehicles, as well as data plans amounting to less than $100 per month for each.
Around that time, Floodlight had more than $330,000 spread across two bank accounts, one called the fundraising account, and one called the investment account, according to treasurers' reports in Floodlight meeting minutes. The company also had a number of other bank accounts, which were earmarked for specific purposes such as entertainment.
Documents show that Floodlight kept its Advanced Life Support status for a number of years, even though it did not comply with state requirements. In a December 2016 email to Floodlight members, Dunwoody acknowledged that "for several years, we have been non-compliant as an ALS bus," or ambulance, because of the missing equipment.
During those years, Floodlight officials filed documents with the state attesting to the company's ability to provide ALS care, according to its filings with the state Department of Health.
Two weeks before Floodlight members voted against purchasing the telemetry modems, Dunwoody and Floodlight's medical director, Dr. Neil Kirschen, an anesthesiologist, signed applications filed with the DOH attesting that Floodlight was able to provide paramedic level care, which, like ALS, requires telemetry equipment.
Dunwoody declined to comment on the record. After several weeks of attempts, Kirschen could not be reached.
In its legal response to Hitscherich's Division of Human Rights complaint, the village "categorically" denied any allegations regarding "Floodlight's finances and the Advanced Life Support grading of Floodlight's ambulances."
Hitscherich had also sought the financial records of Floodlight's "Corporation" in 2016.
Brad Pinksy is a lawyer who specializes in fire department matters, and who Floodlight retained in 2015 to help merge Floodlight, the fire company, with Floodlight, the corporation. The corporation, Pinsky said, is a separate body that operates like a firefighters' benevolent association. The Syracuse-based attorney did not know, however, precisely what its purpose is. Members of the Floodlight company declined to comment. The merger between the company and the corporation is now pending state approval.
Hitscherich was seeking the corporation's financial ledger, a list of shareholders and profit-and-loss statements in 2016. Pinsky told her in an email at the time that the financial reports in the corporation's meeting minutes contained all the information that she was asking for. She contends, though, that they did not.
Hitscherich said in her resignation letter that the minutes did not sufficiently detail the "flow of funds through the Corporation." On Feb. 21, 2017, two weeks after sending Pinsky a final request, she forwarded the email chain to Levin, the village attorney.
That same day, the Fire Department secretary notarized a letter, written by then-Chief Robert Seaman, outlining the disciplinary charges against Hitscherich. The letter was dated the day before.
The charges, which were dropped, stated that the department had "recently learned" that Hitscherich had been responding to EMS calls with the Montauk Fire Department, and claimed that made her an active member of two departments, which is illegal under state law. In addition to Rockville Centre, Hitscherich owns a home in Montauk.
Attached to her resignation, Hitscherich included a 2013 character reference for paramedic training from John Hennig, an ex-Floodlight captain and ex-department chief, acknowledging that "despite responding to calls with Montauk, Donna remains one of the top call responders in Floodlight Company # 1."
At Hitscherich's request, the Montauk Fire Department sent Floodlight a letter attesting to the fact that she was not an active member there.
It was unclear at press time how long the state would take to reach a decision.
Click here to read the article in the LI Herald