Apr 21, 2016
Local Government and Land Use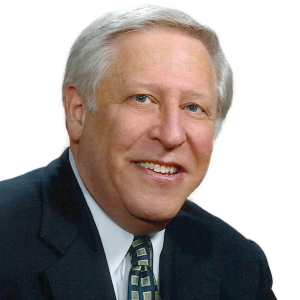 The Village of North Hills planning board on Wednesday heard concerns from residents about trees on and near the Gabrielli Hills subdivision as the owner seeks financial relief from the village.
The applicant, Frank Gabrielli, is seeking a reduction of or release from three bonds imposed by the village including a $600,000 bond for site improvement, a $100,000 bond for lighting and landscaping and a $100,000 catch-all bond.
Kathleen Deegan Dickson, the applicant's representative, said Gabrielli is not seeking reduction or release of a $100,000 tree preservation bond and is proposing replacing two white spruces where old pine trees used to stand.
"Among the other conditions that are covered by this bond, there's a requirement that trees off the property within a 100 feet of the boundary be preserved." Village Attorney A. Thomas Levin said.
Dickson said the site improvement bond should be revisited or released after Nassau County approves plans for a curb-cut clearance connecting Gabrielli Court to Old Shelter Rock Road, which she said was scheduled to be inspected last Friday.
Gabrielli's attorney said the bond should be reduced because the landscaping has been completed with the exception of three trees.
"(Building Superintendent Donald) Alberto's memo states that he recommends a reduction of the $600,000 site improvement bond to $100,000," Dickson said.
In asking for a reduction, Dickson said the current survey study missed important structures such as two monuments, multiple trees on the property, and a lightpost.
Tina Bonatti, who lives at 6 Gabrielli Court and is Frank Gabrielli's daughter, said dogwood and viburnum trees were planted at 2 Gabrielli Court, and two more spruce trees are going to be replaced.
"We're proposing to replace the two pine trees that came down with white spruces, which are a better quality tree and will be placed in the same location," Dickson said.
Shelter Rock Road resident Keith Morgan expressed concerns about the development encroaching on his property and quality of life.
Morgan, said the Gabrielli development has dumped trash on his property, conducted unapproved site development plans and listed numerous tree-related violations of village code throughout 2015.
Morgan said some trees were scheduled to be saved under a tree preservation plan, but were actually removed.
He showed the board five photographs, at least three of which depicted limbs and branches trimmed.
"There were trees that were pruned which were within three feet of (my) property line," Morgan said.
Bonatti said the pictures Morgan presented were misleading, and that no trees were destroyed.
She said Morgan and Gabrielli "do not get along," and that Morgan is looking to recover almost $25,000 in damages.
"He wants 25 new 'specimen trees,' instead of the black cherry elms, which grew wild," she said.
Bonatti said Morgan lives one house before Gabrielli Court, and is upset that he will lose his privacy, because there are now three houses where there was one.
Francis B. Semi, president of North Hills Colony Condominium, expressed his concern of a possible catch-all bond reduction, which covers trees off the Gabrielli property line.
Semi said he sent claims against the catch-all bonds containing "arborous evaluations" to Gabrielli on Sept. 15 and Jan. 16.
"We had to take down one tree and billing was involved," Semi said.
He added that according to Walsh's statement, many tree roots were removed to level the Gabrielli property, causing damage to trees on adjacent properties.
The board asked Semi to submit any ideas or suggestions that he had to rectify this.
The board reserved decision on all the bonds and closed the hearing on the application an environmental study was conducted by Michael Dejulio, Chairman David Kass said.
The board will have an update next month on the proposed reductions after conducting a new survey.
Building Department Superintendent Donald Alberto and Cameron Engineering will review the new survey materials prior to next month's meeting before rendering a decision, officials said.