Jun 23, 2016
Land Use Law, Environmental Compliance & Government Regulations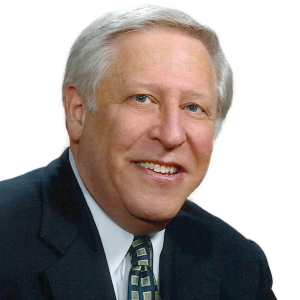 RXR Realty has one down and one ready to go.
The Village of North Hills Board of Trustees on Wednesday approved final changes to plans for phase two of the Ritz-Carlton Residences, allowing the developer to move forward with the last 120 units of its luxury condominium project.
"We have a lot of people, current residents, that are happy with the property that have told their friends and family, and a lot of people eager to see what we have available with phase two," said Frank Haftel, RXR's vice president for development and asset management.
RXR can now finalize a $150 million loan, apply for building permits and start marketing the condos in the last two buildings in the five-building development on the Long Island Expressway's South Service Road, Haftel said.
Phase two construction is slated to start in the fall and is expected to take two years, Haftel said. Phase one's two residential buildings officially opened in May, and its clubhouse is expected to open in July, he said.
Approved changes include an added children's playground and plans to turn open clubhouse space into a sales office, and then into a business center for residents once all 244 condos are sold, Haftel said.
Trustees also eliminated the requirement that the project include a specific mix of condo sizes, as long as the two buildings in the second phase do not contain any one-bedroom units, North Hills Mayor Marvin Natiss said.
The village will not issue certificates of occupancy for the condos until the Nassau County fire marshal approves the project's "life safety plan" detailing how fire trucks will get access to the buildings in case of an emergency, Village Attorney A. Thomas Levin said.
The plan complies with fire codes, but the fire marshal is working with Dealertrack Technologies to let firetrucks gain access to the Ritz-Carlton from the adjacent parking lot of Dealertrack's new headquarters on New Hyde Park Road, project engineer Steve Hyman said.
RXR has gotten a "phenomenal response" to phase one, Haftel said — about 90 percent of the 124 condos have sold, he said, and residents are happy with Ritz-Carlton's amenities and personal service. Units range from $1.2 million to $5 million in price and 1,533 to 3,824 square feet in size, Haftel has said.
"It's exceeded expectations," Haftel said. "They love the grounds, they love the amenities, the units themselves — I should say their homes, not their units."
The hotelier manages the condos in a partnership with RXR, which purchased the North Hills property and has worked to develop it since 2007.
The firm split the project into two phases in 2013, after the 2008 financial crash led to long delays and a major redesign.
Haftel said RXR will not seek property tax breaks for phase two from the Nassau County Industrial Development Agency, once the subject of debate between the firm, the village and the Great Neck School District, within which the property sits.
The tax breaks RXR got for 60 of the units only applied as long as they were rented, but Natiss said all the condos are now on the tax rolls since they were all bought outright.
Alison Chimerine, who lives in the nearby Gates subdivision off New Hyde Park Road, told trustees Wednesday she and others are worried that the influx of cars from the Ritz-Carlton and Dealertrack's new headquarters will exacerbate traffic congestion.
"Somebody needs to watch what's happening," said Chimerine, who asked the board to study traffic there.
RXR has tried to control traffic by installing a traffic light at the Ritz-Carlton's New Hyde Park Road entrance, as it was required to do, Haftel said. Construction workers are driving most of the added cars residents are seeing now, he said.
"Once that's done and there's no construction traffic interfering with residential traffic, I don't think it's going to be an issue," Haftel said.