Feb 8, 2017
Land Use Law, Environmental Compliance & Government Regulations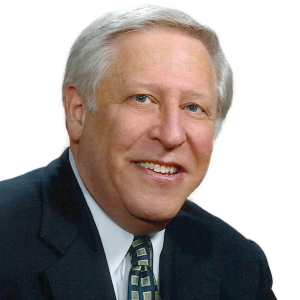 There are selling points about this community on Long Island's North Shore that real estate agents whisper to house hunters. This was East Egg in "The Great Gatsby." This was where Sinclair Lewis wrote his first novel and John Philip Sousa wrote some of his last marches. This was where Pan American Airways' earliest scheduled flights to Europe took off.
And there was a house that had quartered Hessian soldiers fighting for the British during the Revolutionary War — a house owned by an enterprising farmer and weaver who served under George Washington.
That house is now a blackened wreck, the casualty of a fire early Sunday that some local preservationists speculate was deliberately set. Fire officials said the blaze was under investigation and the cause had not been determined. No one was injured.
It took 10 local fire companies four hours to bring the flames under control, but the building — known as the Baxter House — already had a presence on social media long before neighbors posted cellphone photos of the flames against the night sky. In late 2015 a neighbor started a Facebook page titled "Save the Baxter House," reflecting the tension between preservationists, local officials and the owner as the house sat unoccupied and, many say, neglected.
"It was really a great house," said Mike Scotto, who started the Facebook page. "It's something people think about when they think about Port Washington. It's our heritage for the entire town. Back in the Revolution, most of Long Island was Tories, but this town seceded nine months before the Declaration of Independence. Those guys were out there fighting for our liberties and freedoms."
But lately the house had been allowed to deteriorate, preservationists said. It had sat empty since 2014, when it was cited for violations that included at least two illegal apartments, a chimney in "dangerous disrepair" and dead trees on the lawn that an inspector described as "an eyesore."
"For two years, people have been saying, 'Why is the house being allowed to fall apart?'" said Chris Bain, the president of the Cow Neck Peninsula Historical Society. "You could see holes in the roof. Real holes in the roof. This was a tragedy waiting to happen."
A. Thomas Levin, a lawyer for the owner, Sabrina Wu, said he had no comment.
Village records show that Ms. Wu first sought permission to demolish the house and build a replica that Mr. Bain described as "a McMansion."
"That was turned down because the house was landmarked," he said.
Later, she filed plans to build a second house in the back yard. (Port Washington includes several villages. The one in which the house is situated is Baxter Estates, named for the family that owned the house for more than 150 years.)
The village clerk and treasurer, Chrissy Kiernan, said by email on Monday that Ms. Wu and Mr. Levin indicated last week that she had changed her mind about what she wanted to do with the property.
"We were advised to expect an amended proposal to restore and alter, rather than demolish and replace, the structure," Ms. Kiernan said in the email, adding that before the fire, Ms. Wu's architect and the village building inspector had made plans to inspect the house on Wednesday. Ms. Wu's revised application would have then been reviewed by the village Landmark and Preservation Commission. The village mayor, Nora Haagenson, did not return a phone call.