Feb 6, 2004
Employment Law
Media Source: Long Island Business News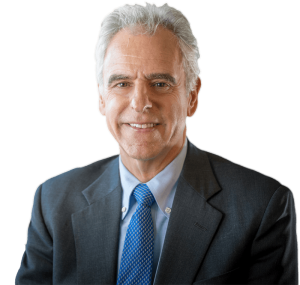 MINEOLA - Meyer, Suozzi, English & Klein in Mineola took a pro bono case last November on behalf of a single mother whose 14-year-old son wasn't getting the help in school she felt he needed. The boy, who was reading at a second-grade level, was being tutored for one hour each day at home, but he wasn't receiving any other education. Donnalynn Darling, chair of Meyer Suozzi's special education department, advocated on behalf of the family, and the story had a happy ending.
'We were able to negotiate a resolution that placed the student in a special program at a neighborhood school attended by nine students with a teacher and two aides,' said Andrew J. Turro, a partner at Meyer, Suozzi who oversees the firm's pro bono program. 'The child's mother visited the school and saw it was appropriate for her son.'
While Meyer, Suozzi, like all Long Island law firms, is busy trying to build its business and increase billable hours, it's also taking steps to grow the good deeds of its attorneys.
As part of that effort, the firm last summer put Turro in charge of coordinating pro bono work and creating a more formal program to track and encourage pro bono efforts. 'This firm made a commitment to pro bono service,' Turro said. 'We want to see that justice is served in an ethical way - and not only for those who can afford it.'
Since people have a constitutional right to counsel in criminal and some family-court cases, the government pays for a lawyer when someone in need can't afford to pay for those legal services.
But there's no constitutional right to counsel in most civil cases, said Scott M. Karson, a partner at Melville-based Lamb & Barnosky and president-elect of the Suffolk County Bar Association. And that gap, big enough to drive a Supreme Court verdict through, is the one that lawyers and firms seek to fill through pro bono work.
Just months after Meyer, Suozzi put Turro on the pro bono case, the New York State Unified Court System issued a report that cited a decline in pro bono services statewide and on Long Island.
In its report, entitled 'The Future of Pro Bono in New York,' the NYSUCS revealed that less than half of New York lawyers (46 percent) performed pro bono work for indigent citizens in 2002, down from 47 percent in 1997.
Those numbers were disappointing especially in light of a resolution by the State Administrative Board of the Courts in 2002 urging attorneys to provide at least 20 hours of pro bono services annually to the poor. According to the report, only 27 percent of New York attorneys fulfilled the recommended minimum of 20 hours in 2002.
'For some families, not having an attorney to help them could mean wrongful eviction or financial ruin,' said Chief Judge Judith S. Kaye. 'This is a situation that we as a democratic society simply cannot tolerate.'
Law firms in Westchester, Nassau and Suffolk, along with Albany, Erie and Monroe, showed declines in pro bono activity, but the numbers climbed upward in the Bronx, Brooklyn, Queens and other New York regions.
'[Pro bono work] has always been at an exemplary level from the point of view of the lawyers,' said Karson. 'The question is, Is there a need above and beyond the level of participation that lawyers are providing? The answer continues to be yes.'
While attorneys are required to keep themselves up-to-date on news and trends in the legal arena - via continuing education - there is no requisite training on pro bono or community service law.
'I would personally favor a requirement of pro bono work,' said Turro. 'While I don't expect a mandatory pro bono service requirement to be adopted in the immediate future, I wouldn't be surprised if a program requiring attorneys or firms to report their pro bono work hours to the bar is mandated within the next few years.'