Oct 3, 2006
Litigation & Dispute Resolution
Media Source: New York Law Journal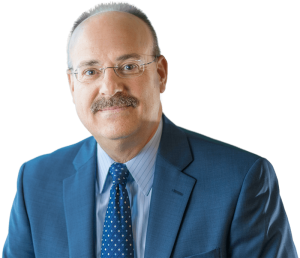 MINEOLA-The two sides were gearing up for what was expected to be a laborious three-week trial.
DAS Contracting Corp. of Hicksville had filed suit against Nova Casualty Co., a Buffalo insurer, in Nassau County Supreme Court.
DAS had been hired to build five three-family houses on a lot on Daly Avenue in the Bronx. It retained another company, Sector Construction of Long Island City, to act as a subcontractor.
Sector later defaulted on its obligations under its contract with DAS. That prompted DAS to seek reimbursement by moving to collect on the $1.2 million in performance bonds that Sector had taken out with Nova.
The lawsuit that DAS ultimately filed against Nova, DAS Contracting Corp. v. Nova Casualty Co., 12179/04, ended up in the court of Supreme Court Justice Leonard B. Austin, who sits in the court's Commercial Division.
Justice Austin saw that the case was a relatively straightforward factual dispute as to how much DAS had to shell out to complete the construction work that Sector Construction failed to perform.
But the case would be a cumbersome one to try, since the plaintiff's complaint contained what turned out to be 67 different claims. They included, for example, $51,896 to cover security costs at the project site and $1,188 to cover the cost of mortar and other materials.
DAS' claims, which included an additional 10 percent for overhead and another 10 percent for profit, totaled $730,019.
Justice Austin and the two parties estimated it would take him three weeks to hear the case if the matter was handled like a standard trial. That estimate prompted Justice Austin to look for ways to streamline the proceedings.
'In the course of chatting with counsel I suggested that what we might do is try each of the claims separately,' Justice Austin said in a recent interview.
The idea was to break down the seven causes of action in DAS's complaint into discrete claims that could easily be resolved one by one.
DAS's attorneys, Marvin Schecter and Michael D. Ganz of Tunstead & Schecter of Jericho, and Nova's attorneys, Neil B. Connelly and Sharon M. Edwards of the Law Offices of Neil B. Connelly of White Plains, agreed with Justice Austin's idea and worked together with the judge to break down DAS' complaint into 67 claims.
The attorneys also agreed with the judge's suggestion that the parties use a more informal process for trying the case in the hope of resolving it more quickly.
The case was moved out of a standard courtroom and held instead in the Mineola conference room of Justice Anthony Marano, the Nassau County administrative judge.
All of the witnesses expected to testify were sworn in at the beginning of the trial, which began Aug. 29. The witnesses, all employees of the companies involved in the dispute, remained in the room throughout the trial and were available for questioning as Justice Austin took testimony on each claim.
'Each attorney would do a 30-second mini-opening as to each of the claims,' Justice Austin later said.
'We would hear from both sides. Basically they would turn to one of their witnesses and say 'what do you say about this,' and then the other witness would respond. And then I would ask questions of them.'
All of the witnesses spoke without leaving their seats. One rule the attorneys and witnesses had to accept was that they had to sit in the same chair each day to make life easier for the court reporter, who had drawn up a chart as to where each of the participants sat to identify them.
After Justice Austin finished questioning the assembled witnesses, he would issue on-the-spot rulings as to how much DAS should receive on each claim.
'I heard it all within a 15-minute span and was able to rule on it because I heard everything that was involved on that question at that time,' said Justice Austin, adding that the process was 'tremendously more efficient' than a standard trial in which the plaintiff would have spent the first week or so presenting its case and the defendant would have spent the following week or so presenting its own case.
Justice Austin said the streamlined approach was better than a standard trial in this case 'because on Monday of the first week [in a standard trial] I would have heard about claim number one from plaintiff's perspective and then not heard about it until Tuesday of the following week from defendant.' In contrast, the item by item procedure made it easier for him to get a mental handle on the issues and to make rulings quickly.
The procedure also encouraged the parties to settle many of the claims.
Justice Austin said about 20 to 25 claims were resolved before trial as the two parties worked on breaking down the DAS complaint into individual claims. Once the trial got under way, the two parties were able to settle many of the claims once Justice Austin began to use his item-by-item rulings to express his mindset on the overall case.
The procedure 'encouraged and facilitated a great deal of reasonableness and focus on each of their claims,' he said.
The trial ended on Aug. 31 with DAS receiving a total award of more than $312,000, plus interest from Aug. 18, 2004.
'The process was amazing in terms of the cooperation and the communication, Justice Austin said. 'It was kind of a trial slash arbitration all in one.'
'It was very simple to hear it [the case] and make a determination and I think it made life easier for everybody and we saved a tremendous amount of time,' the judge added.
Justice Austin said the atmosphere in the conference room was relatively informal, with the participants in the case allowed to take their suit jackets off during the proceedings.
'We made ourselves comfortable,' he said.
Justice Austin said it was the first time he has used this kind of informal procedure for a trial and that he is not aware of any other judge ever using it. But he hopes other judges will consider using the procedure when they hear similar cases.
'Certainly for construction type cases where you have very finite, clear types of issues, it really does make a difference,' he said. 'You can hone in on [questions] and make decisions that relate to various items.'
Satisfied Lawyers
The attorneys representing both sides said they were satisfied with the streamlined process.
'I though it was beneficial to both sides,' said Mr. Connelly, an attorney for Nova. 'We eliminated a lot of issues going in.'
Mr. Connelly said, 'the judge was very fair' and 'enabled all of us to focus on each item as we went along.'
He noted that the parties benefited from the process because the shortening of the trial resulted in a reduction in attorney's fees.
'The attorney's fees would have been substantially higher,' Mr. Connelly said.
Said Mr. Schecter, a DAS attorney, 'We were very happy with the procedure and we would highly recommend it.'
He said his client would not allow him to comment further on the case until Justice Austin rules on how much DAS's attorneys are entitled for fees.
Local lawyers who were not a party to the case also expressed approval for the streamlining.
'I would find this procedure a welcome process for resolving a dispute,' said Kevin Schlosser, a partner and chairman of the litigation department at Meyer, Suozzi, English & Klein of Mineola and a Law Journal columnist.
'Anytime that you can streamline the resolution of a case and do it in a cost effective manner, an attorney should consider it and be open minded about it,' he said.
Mr. Schlosser said there is always a risk that a court-imposed limitation on an attorney's ability to present a case would prevent that lawyer from presenting the case effectively. But he said that in the case of DAS and Nova, the benefits of Justice Austin's procedure outweighed the risk.
Jeffrey Miller, a partner and chairman of the litigation department at Westerman Ball Ederer Miller & Sharfstein of Mineola, said the commercial division of state Supreme Court is always looking for new and innovative ways to adjudicate disputes. He said the procedure used in DAS Contracting Corp. v. Nova Casualty Co. was successful because the parties 'fully adjudicated all the disputes' between them.
'I think it was a very innovative idea,' said Mr. Miller, adding that the procedure is 'not something that's mandatory. The parties consented to it.'