Sep 29, 2006
Litigation & Dispute Resolution
Media Source: Long Island Business News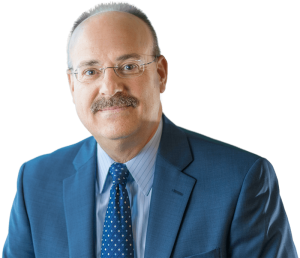 Attorneys who bully their way through depositions have been compared to John Rambo, Sylvester Stallone's machine-gun wielding Vietnam vet: They depose, they intimidate, they conquer, and often they leave tattered ethical rules in their wake.
Even if these Rambos constitute a very small percentage of practicing attorneys, the state's court system wants to do something about them. Court administrators have drafted a new set of rules, set to take effect Oct. 1, designed to put civility back into deposition proceedings.
'They're very welcome, for both sides,' Kevin Schlosser, partner of Meyer, Suozzi, English & Klein in Mineola, said of the new rules. 'Sometimes, when attorneys are zealously protecting their clients, they can get carried away. These rules really remind attorneys of what their obligations are. '
One of the most basic pieces of discovery, a deposition is typically an unsupervised, on-the-record interview involving a witness, the witness's attorney and an attorney for the other side. Depositions are fact-finding missions before trials, but statements made in depositions can be entered as evidence in the courtroom. For this reason, lawyers can make a big deal about how questions are phrased, how objections are entered and even where the deposition takes place.
In a recent court ruling from Florida that made the rounds on the Internet, a judge ordered two attorneys - who had been fighting for more than a year over where to hold a deposition - to settle their argument on the steps of the courthouse with a game of rock, paper, scissors.
The new rules set down guidelines limiting the communication an attorney can have with her client. Two provisions seek to curtail the use of objections, which can be phrased to tell a client how to answer a question. Similarly, another provision requires deponents to answer just about every question, regardless of most objections.
The rules carry the weight of the formal grievance and force attorneys to answer to the court system.
And that's the way Chief Judge Judy Kaye wants it, said Richard Klein, a professor of law at Touro Law Center in Huntington. The state's top judge has instituted a series of rules and guidelines centered around the concept of civility, and Kaye's idea of civility is to soften the adversarial nature of the court by elevating the influence of judges, according to Klein.
'Civility doesn't mean that you just don't speak in a loud voice, but that you don't question authority in the form of a judge,' he said.
But the civility rules also generate two byproducts, Klein added. Courts operate more smoothly, and if the deposition rules allow attorneys to make greater progress out of court, they'll be more likely to settle, lessening the administrative burden on a beleaguered court system.
'If you have a deposition that gets to the heart of the matter ... that does facilitate settlement,' Klein said. 'It's this whole philosophy of 'Let's mediate, let's negotiate, let's avoid the courts. ''
This is all well and good, but the old rules were functioning just fine, said Marian C. Rice, a partner with L'Abbate, Balkan, Colavita & Contini in Garden City who represents attorneys accused of malpractice. A new set of rules could produce the opposite of the intended effect since attorneys will now have a new set of regulations to debate.
'Yes, these are revolutionary, but the more things change, the more they stay the same,' Rice said. 'I think they were put in place to curb abusive behavior, but people will try to construe them to their advantage, and it could make discovery more cumbersome. '