Apr 20, 2006
Disability Insurance Claims
Litigation & Dispute Resolution
Media Source: Long Island Business News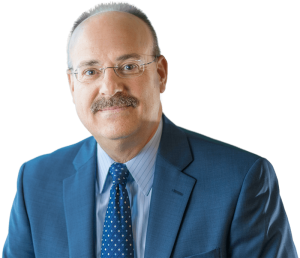 A boulder thrown into the small pond of employee benefits law will soon ripple out into the larger business world, giving workers more power to sue insurers – and insurers a big reason to raise health-care rates.
Two weeks ago, the New York State Insurance Department quietly issued a decision barring insurance companies and health-maintenance organizations from writing discretionary clauses into their group benefit policies. Discretionary clauses offer health and disability insurers wide latitude to decide whether an insured employee deserves coverage following an illness or injury. Employee advocates have long argued that insurers wield this advantage to deny claims.
'Insurance companies got to cloak themselves behind discretionary clauses,' says Justin Frankel, partner with law firm Frankel & Newfield in Garden City. '[The decision] is a big deal because New York is a pro-insurer state.'
The ruling, issued March 27, applies to health plans governed by the federal Employee Retirement Income Security Act, a 1970s law written by former U.S. Sen. Jacob Javits, a New Yorker. It opens a new avenue for employees – and their attorneys – to use the courts to challenge insurance company claim decisions.
'We see this as an extremely liberating, groundbreaking ruling,' says Kevin Schlosser, head of the litigation department at Meyer, Suozzi, English & Klein in Mineola.
But attorneys who defend insurers say New York is joining a growing nationwide trend in demonizing insurance companies. Federal law, backed by a 1989 U.S. Supreme Court ruling, already provides adequate protections for employees to challenge insurance company decisions, and the state's move to intervene is practically begging for a protracted fight, says Norman Tolle, a former insurance company executive and a partner at Rivkin Radler in Uniondale.
'New York has gone on the bandwagon,' he says of the ruling. 'There's no doubt there will be a legal challenge.'
In the meantime, company health plans will get more expensive, for employers and employees alike, Tolle predicts.
Judge and Jury
Javits sponsored the ERISA law to protect employee pension plans, not long after car-maker Studebaker declared bankruptcy, leaving employee retirement accounts empty. Since ERISA's passage in 1974, courts have broadened the law's scope to apply to all private employer-sponsored benefit plans, from pensions to health and disability insurance. If an employee and insurer disagree about an insurance claim, the ERISA law kicks in. This is also where discretionary clauses come into play.
Thanks to the 1989 Supreme Court ruling, insurers can rely on discretionary clauses for 'unrestricted authority to determine eligibility for benefits,' according to the Insurance Department ruling. Schlosser says this amounts to making the insurance company 'both judge and jury' in deciding claims.
'Since the Supreme Court decision, companies came out of the woodwork to amend their policies with the magic language,' he says.
If employees disagree with insurance company findings, they appeal to federal court. But, with the 'magic language' of discretionary clauses, the courts can only determine whether insurance companies acted in an 'arbitrary and capricious' manner. That means judges must take the word of insurance companies unless claim denials are blatantly wrong, says Evan S. Schwartz, a partner with Quadrino Schwartz in Garden City.
'Tons and tons of health claims get denied and people can't do anything about it,' he says, adding that most claimants can't afford attorneys and most attorneys won't take these kinds of cases on contingency. 'It winds up saving insurance companies enormous sums of money.'
The National Association of Insurance Commissioners, the group representing state insurance regulators, first took a whack at discretionary clauses in 2002, adopting model language prohibiting discretionary clauses from ERISA health and disability plans. A handful of states, starting with California, have since issued rulings like New York's that force insurance companies to strike discretionary clauses from their contracts. In its ruling, New York's Insurance Department deemed discretionary clauses 'unjust, unfair, inequitable, misleading, deceptive, or contrary to law or to the public policy of this state. '
'Feeble Claims'
With discretionary clauses out of the picture, employees can challenge insurance companies under normal trial circumstances. Claimants' attorneys can take depositions, perform discovery and have a judge review medical records.
'We'll now have a stronger arsenal to enforce claimants' rights,' Schlosser says.
But state insurance commissioners are taking the wrong approach if they want to protect employees, says Eric Paley, counsel to Nixon Peabody in Rochester who represents insurance companies. Insurers need discretion to prevent employees with feeble claims from extracting money from insurers, and the clauses therefore keep a lid on premium increases. With the cap removed, employees are assuredly going to start paying more for basic coverage, he says.
'[Employee advocates] feel the deck has been stacked against them for many, many years,' Paley says. 'The problem, from an employer's standpoint, is that everybody and his brother is trying to keep costs down, and [discretionary clauses] effectively keep costs down.'
And it's not as though insurers get a free ride in court, Tolle says. 'The courts are very quick to tell insurers when they've been arbitrary and capricious,' he says. 'Plenty of times courts overturn insurance decisions.'
Under the new rules, however, insurance companies will have to pay more claims, or at least spend more money defending their decisions in court, Tolle says. In either case, it seems the increased costs will cascade down to employers and employees.
'Employers may believe [insurance] is too expensive,' he says. 'There may be less insurance to provide to employees.'
Schwartz, however, says insurance companies will have a hard time raising rates because they'll have to argue that they're making people pay more to cover legitimate claims that they otherwise would have denied. 'It's a real trouble area for them,' he says.
Expect a Fight
The ruling gave insurance companies 30 days to tell the Insurance Department how they plan to comply with the new regulation, but the time period is being extended while insurers and the government hash out disagreements. For now, area insurance companies are staying mum on the March 27 ruling. A spokesperson for HIP Health Plan of New York, the parent company of Vytra Health Plans in Melville, would only say the company is reviewing its policies. Empire Blue Cross Blue Shield and Aetna New York referred questions to America's Health Insurance Plans, a trade association based in Washington, D.C.
Aside from the consequence of raising rates by as much as a third, striking discretionary clauses would violate insurance companies' responsibility to enforce policies equally for all employees, says Larry Akey, a spokesman for AHIP. With more cases going to court, different people with the same health conditions and the same insurance coverage would receive different legal treatment depending on how good their lawyers are, he says.
In November, AHIP joined other trade groups in filing a federal court suit against California over its 2004 ruling banning discretionary clauses. Akey says AHIP hasn't yet made any such move in New York.
But Tolle says New York's insurance ruling is ripe for a similar challenge. ERISA is a federal law, and this is an instance of state regulators trying to interfere. 'This whole area of law is pre-empted by ERISA,' Tolle says.
Schlosser, on the other hand, says the Insurance Department ruling is consistent with the 1989 Supreme Court decision. While ERISA governs benefit plans, state insurance regulators dictate the terms of policies, and that's what the New York Insurance Department did with the ruling.
'This will help give working New Yorkers a fair shake that they have not gotten,' Schwartz says. 'Insurance companies are making a lot of money on these claims that fly under the radar. '