Apr 29, 2013
Disability Insurance Claims
Litigation & Dispute Resolution
Media Source: CUNY Newswire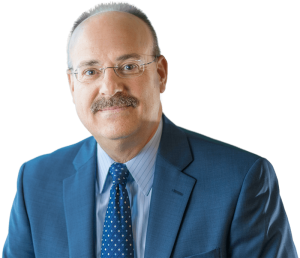 Kevin Schlosser, the Chair of the Litigation and Dispute Resolution Department of Meyer, Suozzi, English & Klein, P.C., has been recognized in The New York Law Journal's Top Verdicts for 2012 for winning the largest contract jury verdict of the year. Mr. Schlosser, successfully represented two Long Island residents in an action in the Supreme Court of New York in Nassau County.
In honoring Mr. Schlosser's achievement, the Law Journal recognized him as among "the best of the best in 2012" who "represent the passion, determination and skillful expertise" of the Bar. The Law Journal observed that Mr. Schlosser was part of the elite trial lawyers whose "work .. in 2012 was outstanding and we salute them. … Their zealous advocacy on behalf of their clients is inspiring and deserving of our respect."
In the breach of contract case that Mr. Schlosser won, at the conclusion of a three-week trial, the jury returned a verdict after just one hour of deliberations awarding Schlosser's clients the entire amount they requested, $7.2 million, which then resulted in a total award with interest of $12.6 million. Mr. Schlosser represented the plaintiffs throughout the entirety of the action, including in two separate appeals, both of which he won.
In addition to being cited as the top jury verdict of the year in contract law, The New York Law Journal recognized Mr. Schlosser's victory as the twenty-first most prominent courtroom victory of all verdicts in 2012.
Mr. Schlosser is a partner and the Chair of the Litigation and Dispute Resolution Department at Meyer, Suozzi, English & Klein, P.C. located in Garden City, Long Island, N.Y. He has been involved in all aspects of state and federal litigation since starting his legal career in 1984. As an experienced civil litigator, Mr. Schlosser has engineered the legal strategy for a broad range of cases and arbitrations, including complex commercial disputes, business torts, fraud, breach of fiduciary duty, breach of contract, professional liability and malpractice claims, construction law, real estate and commercial landlord-tenant disputes, corporate and partnership disputes, ERISA, health law, Federal Fair Debt Collection Practices Act class actions, employment and restrictive covenants, intellectual property, products liability, insurance claims and defense, including disability insurance claims and the prosecution and defense of other tort-related claims. His clients consist of some of the largest companies in the world, as well as local businesses and individuals, including senior law partners, accountants, doctors and others in the professions.
Mr. Schlosser is rated "AV Preeminent" by Martindale-Hubbell, the highest level in professional excellence and was recognized by Long Island Pulse Magazine in 2010 and 2011 as the region's 'Top Legal Eagle for Litigation.' He has also been recognized by New York Superlawyers, two years in a row, as a leading litigation attorney.