May 21, 2014
Equine & Racing Law
Media Source: CityBizLIst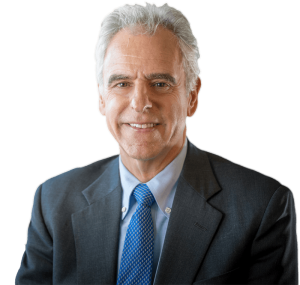 Meyer, Suozzi, English & Klein P.C. is pleased to announce the launch of its Equine & Racing Law practice, chaired by Andrew J. Turro, a member of the firm and a recognized industry authority.
The Equine & Racing Law practice continues the firm's more than 30-year history of representing both individuals -- including owners, jockeys, trainers, drivers and breeders -- and professional groups, such as the Standardbred Owners Association of New York, before the New York State Racing and Wagering Board, the New York State Gaming Commission, and federal and state courts. The group is comprised of attorneys from the firm's Garden City, New York City, and Albany offices, and from among the firm's Employment, Corporate, Environment, Lobbying, Personal Injury and Bankruptcy departments.
Turro and his team provide a full suite of legal services for the equine and racing/gaming community. They litigate and resolve equine related claims, alleged rule violations related to positive drug test results, challenging agency action and determinations, employment disputes, jockey and driver disability claims, personal injury claims including horse bites and falls, property damage, and for other legal proceedings. The Group also has deep experience in equine transactional matters, assisting clients with ownership issues, breeding and syndication contracts, licensing and permitting issues, as well as governmental lobbying. The Corporate members supporting the Equine Law practice handle mergers and acquisitions for equestrian facilities, and horse partnership and joint venture agreements. Additionally, on the private client side, they handle estate and tax planning for horse breeders and owners.
About Andrew Turro
Turro combines a strong litigation background with first-hand knowledge of the industry and years of experience representing equine professionals. His more notable representations include prevailing in a challenge before the New York Supreme Court attacking the legality and constitutionality of the New York State Racing and Wagering Board's out-of-competition drug testing regulations for standardbred race horses in 2011. He also successfully represented standardbred horse trainer Lou Pena in the State Racing Board Administrative Hearings and subsequent New York Supreme Court litigations, securing dismissal of over 1700 drug violation charges on constitutional grounds in October 2013.
Turro represents racing stables and members of the New York Standardbred and Thoroughbred Associations in connection with federal and state labor law cases and other matters. He additionally serves as a legal consultant for racing industry groups to review and analyze proposed legislation and regulations. Turro is also a frequent speaker on racing law matters, and was invited to participate in the 2013 and 2014 Saratoga Institute on Gaming and Racing Symposium and in 2014 at the University of Arizona's Race Track Industry Program's Guest Speaker Series.