Apr 22, 2005
Litigation & Dispute Resolution
Media Source: Long Island Business News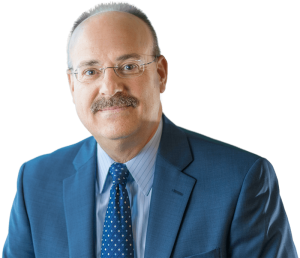 ISLANDIA - Though most area lawyers support the proposed state legislation that would increase the punishment for impersonating an attorney to a felony, at least one local lawyer said the bill doesn't go far enough.
'I don't think that merely raising the penalty from a misdemeanor to a felony will have the chilling effect they hope it will,' said Steven H. Stern, partner with the law firm of Davidow, Davidow, Siegel and Stern of Islandia. 'I think that the proposed legislation does a good job in trying to raise this as an issue. But I don't think it goes nearly far enough to solve it.'
Two Long Island state legislators, Sen. Charles J. Fuschillo Jr., R-Freeport, and Assemblyman Thomas P. DiNapoli, D-Great Neck, introduced the bill last week. If it's passed, penalties for impersonating an attorney would be punishable by a maximum fine of $5,000 and up to four years in prison.
Currently, it's a class A misdemeanor and punishable by a maximum fine of $1,000 and up to a year in prison.
Stern said that lawyers in New York should have to include their bar association identification numbers as part of their signatures. The proposed bill doesn't require them to.
The bar association number would allow clients to research their lawyers and attempt to prevent fraud, Stern said.
'To me, that's a more meaningful step,' Stern said. 'I mean, what good is [the proposed legislation] for someone who has already been a victim?'
Other area attorneys, including Kevin Schlosser, a partner and co-chairman of the litigation department at Mineola-based Meyer, Suozzi, English and Klein, said they favored the legislation.
Schlosser added that people who do business with fake lawyers can lose important rights, such as confidentiality of information known to lawyers as attorney-client privilege.
'Really, it's several different layers of violation of trust,' Schlosser said.
Bob Gaffney, also a partner at Meyer Suozzi, added that often the impersonating attorneys are working right next to real lawyers.
'Very often, these are people who are paralegals or who work with lawyers,' Gaffney said. 'All of us who are practicing law should be mindful that this does happen.'
One of the supporters of the bill is Nassau County District Attorney Denis Dillon, who said that his office has prosecuted 29 individuals over the past 10 years who impersonated a lawyer. Of those, 13 were disbarred or suspended attorneys who continued to practice. Another defendant took the Bar exam and passed it, but never applied for admission. Fifteen had no legal experience at all, and of these, 10 preyed on illegal immigrants - promising to help them with immigration status.
Since many fake attorneys are targeting illegal immigrants, most of the victims are too afraid to report them, Stern said.
He also said he gets 24 clients a year who need him to fix elder law work performed by a non-lawyer.
The Nassau District Attorney's office added that anyone who performs a legal service - from providing advice to representing a criminal defendant in court - may be participating in the unauthorized practice of law if done without a state license.