Jul 26, 2013
Litigation & Dispute Resolution
Media Source: The Island Now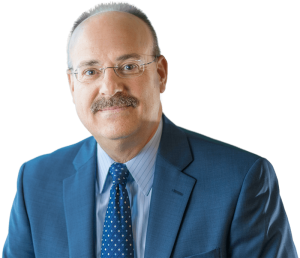 Searingtown resident Kevin Schlosser, a partner and chair of the litigation department of Meyer, Suozzi, English & Klein, P.C., has been appointed to a two-year term chair of the Commercial Litigation Committee of the Nassau County Bar Association.
"Our goals are to continue to actively work with the commercial division judges in improving the procedures for commercial cases," said Schlosser, who has served as the committee's vice chair for the past two years.
He said the committee has developed various programs with the New York State Office of Court Administration, including most recently, the pilot program for expert witness discovery in the Nassau County Commercial Division. Schlosser served as sub-committee chair on that initiative.
He said the pilot program for expert witness discovery aimed to enable expert depositions to be taken in cases without a court order, as is currently required in New York State.
"We're looking to expand that," Schlosser said.
Schlosser, 53, has been involved in state and federal litigation since starting his legal career in 1984 started his career in New York City with Chadbourne and Park. He joined Meyer, Suozzi, English & Klein as a partner in 2002.
Schlosser graduated magna cum laude from John Jay College of Criminal Justice, in 1981, and graduated from Hofstra University School of Law, with distinction in 1984. He said he always had a keen interest in trial law.
"My interest was in the context of litigation," Schlosser said.
Schlosser was recognized by the New York Law Journal in May for obtaining the largest jury verdict, a $12.6 million judgement in a 2012 contract case in the state of New York.
He said the case was a breach of contract case involving a claim of two shareholders over a stock purchase agreement in a closely-held company of three shareholders. Schlosser said the majority shareholder in the company Power Systems International, acquired the stock in the company by misrepresenting the value of the company.
"The jury found the company was worth considerably more than the majority shareholder had represented," Schlosser said. "It was a very complex case with numerous complicated legal issues which makes it a challenge to explain to a jury."
Schlosser is rated "AV Preeminent" by Martindale-Hubbell, the highest level in professional excellence, and was recognized by Long Island Pulse Magazine in 2010 and 2011 as the region's "Top Legal Eagle for Litigation." He has also been recognized by New York Super Lawyers, two years in a row, as a leading litigation attorney.
Schlosser is a member of the faculty of the National Institute for Trial Advocacy. He has chaired the Continuing Legal Education Program on New York Civil Motion Practice at Hofstra Law School and is a member of the Continuing Legal Education faculty panel of the New York State Bar Association and the Nassau County Bar Association Academy of Law, where he instructs experienced practicing attorneys.
Schlosser received the 2003 Leadership Award presented by the Long Island Chapter of the National Multiple Sclerosis Society. He also serves as a faculty member of the Construction Management Institute, sponsored by the New York State Chapter of the National Association of Minority Contractors, helping minority-owned contractors enhance their developing businesses.
"That is rewarding," he said.