Jul 16, 2013
Disability Insurance Claims
Litigation & Dispute Resolution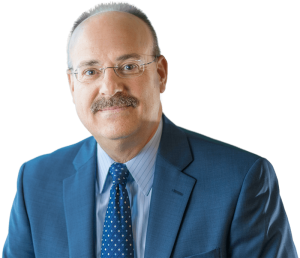 Kevin Schlosser, a partner and chair of the Litigation Department of Meyer, Suozzi, English & Klein, P.C., has been appointed Chair of the Commercial Litigation Committee of the Nassau County Bar Association for the next two years. The Commercial Litigation Committee is one of the largest committees of the Nassau Bar, in which commercial litigators and Commercial Division judges actively participate.
The Committee meets each month at Domus, the headquarters of the Bar Association, and sponsors annual CLE programs with a panel of state and federal judges and experienced commercial practitioners. The Committee has also developed various programs with the New York State Office of Court Administration, including most recently, the pilot program for expert witness discovery in the Nassau County Commercial Division, for which Mr. Schlosser served as sub-committee chair.
Mr. Schlosser has been involved in all aspects of state and federal litigation since starting his legal career in 1984. An experienced civil litigator, Mr. Schlosser has engineered the legal strategy for a broad range of cases and arbitrations, including complex commercial disputes, business torts, fraud, breach of fiduciary duty, breach of contract, professional liability and malpractice claims, construction law, real estate and commercial landlord-tenant disputes, corporate and partnership disputes, ERISA, health law, Federal Fair Debt Collection Practices Act class actions, employment and restrictive covenants, intellectual property, products liability, insurance claims and defense, including disability insurance claims and the prosecution and defense of other tort-related claims.
His clients consist of some of the largest companies in the world, as well as local businesses and individuals, including senior law partners, accountants, doctors and others in the professions. A proven appellate lawyer, he is also an accomplished trial attorney, whose victories include million-dollar recoveries and a record-breaking jury verdict. Mr. Schlosser was recognized by the New York Law Journal in 2013 for obtaining the largest jury verdict in a contract case in the State of New York. Mr. Schlosser is rated "AV Preeminent" by Martindale-Hubbell, the highest level in professional excellence and was recognized by Long Island Pulse Magazine in 2010 and 2011 as the region's 'Top Legal Eagle for Litigation.' He has also been recognized by New York Super Lawyers, two years in a row, as a leading litigation attorney.
Mr. Schlosser is a member of the faculty of the National Institute for Trial Advocacy; has chaired the Continuing Legal Education Program on New York Civil Motion Practice at Hofstra Law School; is a member of the Continuing Legal Education faculty panel of the New York State Bar Association and the Nassau County Bar Association Academy of Law, where he instructs experienced practicing attorneys. He is also a Board Member of the Theodore Roosevelt American Inn of Court.
Active in charitable organizations, Mr. Schlosser received the 2003 Leadership Award presented by the Long Island Chapter of the National Multiple Sclerosis Society. He also serves as a faculty member of the Construction Management Institute, sponsored by the New York State Chapter of the National Association of Minority Contractors, helping minority-owned contractors enhance their developing businesses. Mr. Schlosser graduated magna cum laude from John Jay College of Criminal Justice, in 1981, and graduated from Hofstra University School of Law, with distinction in 1984.