Nov 30, 2011
Litigation & Dispute Resolution
Real Estate Law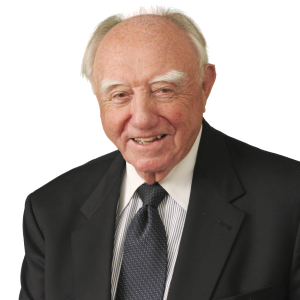 Honorable Joseph A. Suozzi, name partner and a member of the law firm of Meyer, Suozzi, English & Klein P.C. was honored for his Leadership in Law by the Long Island Business News in the Lifetime Achievement category. The Leadership in Law Award recognizes Judge Suozzi's experience as both a jurist and counselor, and his dedication, hard work, skill, excellence and compassion, all resulting in a positive impact on Long Island.
"When the late, legendary John F. English founded this law firm in 1960, his vision was to build a law practice staffed by only the most talented and respected attorneys. Clearly, the judge is part of that legacy and is representative of the most celebrated legal professionals comprising the Meyer, Suozzi firm. He is a testament to the firm's unparalleled expertise of lawyers who helped earn our well-deserved reputation as a firm with street smarts in the corridors of power," stated managing partner, Lois Carter Schlissel. "We are delighted that judge Suozzi's efforts have been appropriately honored and we are proud to call him our colleague."
He volunteered as an Aviation Air Cadet prior to his graduation from college. He entered military service with the United States Air Force during World War II and became a navigator assigned to a B-24 bombing crew of the 15th Air Force. Based at Torretta Air Field in Cerignola, Italy, he was less than 50 miles from his birthplace. He completed 35 bombing missions in Austria, Yugoslavia, Germany, and Italy, for which he was awarded the Distinguished Flying Cross and the Air Medal with three Clusters.
Judge Suozzi is the father of former Nassau County Executive Thomas R. Suozzi, who followed in his father's footsteps when he was elected the Mayor of the City of Glen Cove at the age of 31, and became the youngest person ever to hold the Nassau County Executive position, which he held from 2002-2009.