Sep 22, 2008
Litigation & Dispute Resolution
Media Source: New York Law Journal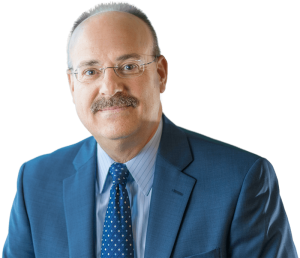 ALBANY - A company that responded to a discovery request by turning over more than 400,000 pages of undifferentiated documents in an electronic format must provide a 'modicum' of guidance about how the material was gathered and organized, a federal magistrate judge has ruled.
Magistrate Judge David E. Peebles ruled that Pass & Seymour, a Syracuse business, failed to either categorize the information under the document headings requested by Hubbell Incorporated, the defendant in Pass & Seymour's copyright infringement action, or to organize the data in an intelligible way.
Hubbell asked for information in what Magistrate Judge Peebles called 72 'wide-ranging and broadly worded' categories. In response, Pass & Seymour delivered the documents in 220 unlabeled computer folders - the way the company said they were kept in 'the ordinary course of business.'
Magistrate Judge Peebles said that was akin to receiving 405,367 pages of documents stuffed into more than 80 bankers' boxes. As such, the response did not meet the company's obligation under the recently amended Rule 34(b)(2) of the Federal Rules of Civil Procedure.
'A party who in response to a discovery demand has chosen to produce documents as they are ordinarily maintained must do just that - produce the documents organized as they are maintained in the ordinary course of producing party's business, with at least some modicum of information regarding how they are ordinarily kept in order to allow the requesting party to make meaningful use of the documents,' the magistrate judge wrote in Pass & Seymour v. Hubbell Incorporated, 5:07-cv-00945.
The decision appeares on page 25 of the print edition of today's Law Journal.
To make information meaningful, parties have to provide their adversaries with some context to help them navigate their way through it, according to the magistrate judge.
'At a minimum, that means that the disclosing party should provide information about each document which ideally would include, in some fashion, the identity of the custodian or person from whom the documents were obtained, an indication of whether they are retained in hard copy or digital format, assurance that the documents have been produced in the order in which they are maintained, and a general description of the filing system from which they were recovered,' wrote Magistrate Judge Peebles, who sits in Syracuse.
He acknowledged that it would be 'both unfair and unduly onerous' to make Pass & Seymour reorganize the data according to the 72 category requests made by Hubbell. But he ordered Pass & Seymour to provide an index of the documents to Hubbell that revealed the custodian of the information, a general description of Pass & Seymour's filing system and what format the document is maintained.
Hubbell, of Orange, Conn., is defending itself against Pass & Seymour's contention that it infringed on 15 patents held by Pass & Seymour on devices designed to prevent electrocution in the event of a ground fault in an electrical outlet. Pass & Seymour filed suit in the U.S. District Court for the Northern District of New York in September 2007.
Pass & Seymour, a 100-year-old business based in Syracuse, is seeking to enjoin Hubbell from marketing products that allegedly violate Pass & Seymour patents and the award of unspecified damages and attorney's fees. Hubbell has denied the allegations and counterclaimed, seeking declarations of patent invalidity and noninfringement.
After the filing of Hubbell's motion seeking clarification of what is in the documents, Pass & Seymour also identified the custodians of the records by Bates number ranges, according to the magistrate judge's ruling.
But that was not enough.
While the Rule 34(b)(2) itself and case law about it reveals no 'bright-line guidance' about exactly what a party has to tell an adversary about records maintained in the course of business, Magistrate Judge Peebles held that it is clear 'the production of 405,367 pages of documents devoid of any index or table to help illuminate the organization regime utilized by P&S falls short of meeting the obligations imposed under Rule 34(b)(2).'
The magistrate judge cited rulings from outside the Second Circuit, including Oklahoma ex rel. Edmonson v. Tyson Foods Inc., No. 05CV329, (N.D.Okla. 2007), in which judges required the indexing and organizing of voluminous discovery materials to make them useful to the parties requesting the materials.
The federal discovery rule was amended starting in December 2006 to allow parties the option of turning over discovery as records maintained in the course of business (NYLJ, Nov. 30, 2006). The rules were updated to reflect some of the changes in record-handling wrought by the electronic storage of documents once routinely maintained as paper copies.
Kevin Schlosser, a columnist for the New York Law Journal who is not involved in the Pass & Seymour litigation, said amendments to the federal rules and the ever-evolving technology of electronic document processing is continuing to bring changes to the discovery process.
'It is an area that is evolving as we speak, minute by minute, and continues to evolve,' Mr. Schlosser, a partner at Meyer, Suozzi, English & Klein in Garden City, said in an interview. 'You just learn day by day. New law, new guidance, new rules that we all have to follow.'
Mr. Schlosser said Magistrate Judge Peebles had provided some common sense guidance as to what should accompany business records turned over in discovery to make them intelligible.
'I see no problem with the magistrate's determination that parties should be required to provide more helpful and specific information so that the receiving party is not searching for a needle in a haystack,' Mr. Schlosser said. 'I truly believe that the magistrate has discretion to do that and it appears as though that order is sound and helpful.'
Kevin M. Barner of Roylance, Abrams, Berdo & Goodman in Washington, D.C., said Magistrate Judge Peebles 'did a pretty good job with not much case law directly on point from that district.'
Mr. Barner is representing Hubbell along with Alfred N. Goodman from Roylance, Abrams and Edward G. Melvin of Costello, Cooney & Fearon in Syracuse.
'Personally, I am very happy that the judge has given us basically what we were asking for,' Mr. Barner said. 'It was up to the judge's discretion to say what was meant by the term 'ordinary course of business.''
Though not knowing precisely how much information Pass & Seymour asked from Hubbell in its discovery request, Mr. Barner said it was 'significantly less' than the 400,000-plus pages sought by Hubbell.
Pass & Seymour is represented by Edward R. Conan and David L. Nocilly of Bond, Schoeneck & King in Syracuse and Andrew N. Stein of Goodwin, Procter in Manhattan. Messrs. Conan and Stein did not return calls for comment.