Nov 22, 2013
Criminal Defense
Employment Law
Equine & Racing Law
Litigation & Dispute Resolution
Professional Responsibility
Media Source: RacingBeard.com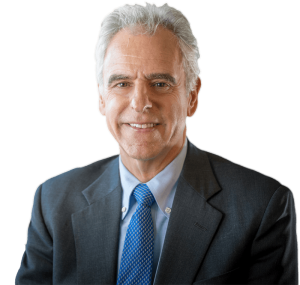 The New York Supreme Court ruled Thursday in favor of trainer Lou Pena and in the process rejected the various arguments made by the NYS Gaming Commission in their appeal of an October 2 decision where the Supreme Court ordered the state to dismiss all Pena charges.
Pena attorney Andrew Turro explained the decision in that the court "determined that the Gaming Commission is not entitled to take any action with respect to all charges that previously had been dismissed on Constitutional grounds." Turro continued to say, "We believe the Court's determination is correct and consistent with the law and we are gratified that Lou Pena can continue to train horses and pursue his livelihood."
In the latest – and perhaps final – of all rulings that have favored Pena, this one specifically took into consideration the findings of the state appointed Hearing Officer from a three-day administrative hearing from August 2012.
Speaking to a grateful and relieved Pena, the trainer said "I now just want to be reinstated (everywhere) and be like a normal person I was before. I want to get back to work and it hasn't been easy with a cloud hanging over my head everywhere I go."
This has been a long road for Pena since his abrupt suspension in May 2012. Says Pena, "I hope this is now over; I just want this whole fight to be over with because I'm still not even sure how I got into this position. Someone decided to run with whatever they chose to convict me of. There's obviously animosity and the state has their right to investigate and request information from me – that's their standing – but if I comply with the rules and have done everything asked then I think I should be handed back the baton and say go ahead, run."
Since Pena's initial reinstatement this past February he has been racing primarily at the Pennsylvania tracks of Mohegan Sun Pocono and Harrah's Philadelphia. However, both of those tracks will shortly be closing for the winter which presents a potential issue for Pena. "Obviously I still don't have many blessings to go to many racetracks but I will apply out and hopefully go somewhere and race," said Pena.
While Pena has had recent starters racing in New York at Saratoga, Yonkers still remains an unknown. "I really hope I can now get back at Yonkers because I loved racing there; Yonkers was always a good track to me," said Pena.
"I couldn't race at the other New York tracks (Tioga, Vernon) due to a conflict with the owner (Jeff Gural). It's his track and property and he can do what he wants, but here's the thing: I never broke any rules. I've never been to his track and broke a rule because I've never even been allowed. I actually tried to meet with him once and ironically enough I got suspended the very day that he gave me an appointment to go see him in person in his New York City office."
When asked if he would still be willing to meet with Gural, Pena replied "Absolutely I would meet with him, absolutely. I would have nothing but pleasure to at least meet him in person and introduce myself to him."
Pena concluded by saying that, "I hope today's ruling opens doors for me in the near future and that I'm not perceived as a criminal or a bad guy. I haven't had any problems or issues with recklessness and have done everything asked of me when defending myself against these allegations. It's time for everyone to move on and I can get back to work."
This article was featured on the Racing Beard website, November 22nd, 2013.