Jan 27, 2015
Local Government and Land Use
Media Source: Garden City Life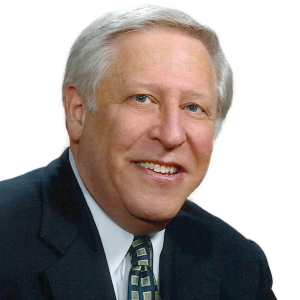 Garden City-based Meyer, Suozzi, English & Klein, P.C., has awarded scholarships to four Long Island veterans who served in Iraq and Afghanistan and are now enrolled at Nassau Community College. The effort, which began in 2011, recognizes local veterans who are continuing their education after returning from service.
The Meyer Suozzi scholarship committee was chaired by A. Thomas Levin, chair of the Local Government, Land Use and Environmental Compliance practice and the Professional Responsibility practice, and past president of the New York State Bar Association.
"It's inspiring to assist our veterans as they transition into civilian life," said Meyer Suozzi English & Klein, P.C. Managing Attorney Lois Carter Schlissel. "These recipients are very driven towards their chosen career paths, and we wish them the best of luck in their future endeavors."
The spring semester scholarship recipients are Alexander Espinal, Ryan McCauley, Trenton Winkler and Ken Felber.
Espinal, of Farmingdale, is a veteran of the Marine Corps, whose dream is to design video games that will help children learn to program and code. He believes that given the pervasiveness of technology, coding is an increasingly important skill to have. To achieve his goal, he is currently a dual major in information technology and computer science and later plans to pursue a bachelor's degree in science at Stony Brook University, specializing in game programming.
McCauley is a resident of Glen Cove and was deployed to Afghanistan twice with the Marine Corps. Since separating from active service, he has been busy pursuing careers that will enable him to make significant contributions to his community and those in need. He is working towards a degree in nursing, while simultaneously earning the college credits necessary to become a Law Enforcement Officer for his local police department, where he currently works as an auxiliary police officer.
Long Beach's Winkler has served overseas with the Marines Corps in Afghanistan, Iraq, Haiti and Africa. Driven by an experience he had watching one of his friends struggle with a prosthetic leg after a war injury, he realized that he would like to help improve the standard of living for veterans and active military members by engineering better prosthetics, as well as more effective gear and weapons. In order to do so, Winkler is pursuing a degree in engineering science, with plans to receive a bachelor's degree in electrical engineering from Stony Brook University.
Felber of Hicksville has served in the Navy, both in the Persian Gulf and most recently in Iraq and Afghanistan. He later spent several years in Melbourne, FL., working for the U.S. Air Force. His 14-year enlistment has included multiple destinations and he is thankful to be back home on Long Island, where he is pursuing studies in fire science. He plans to apply his degree towards a career working for the county, city, or state emergency management office.